Besides spring break itself, packing for whatever trip you're going on is the best part! However, our minds can often blank on what to wear so packing quickly becomes a difficult task. So, I've complied a helpful packing guide for you depending on the climate of your destination.
Somewhere Warm
If you're headed somewhere warm, shorts and sleevele ss tops are a must. Pick versatile pieces to pack like
denim shorts
and
simple camisoles
that can be worn with other items too. Graphic t-shirts never hurt either.
For shoes, I love a cute sandal and a slip-on. Both can be dressed up or down, depending on the situation. A slip-on espadrille
 is a great alternative to sneakers, which can get clunky and take up precious room in your bag. For a sandal, pick something
flat
or
heeled
, considering the type of activities you have planned.
Beachy retailers like Roxy and Pacsun are ideal places to shop for swimsuits. They always have the cutest styles and keep pretty up to date on trends. One piece swimsuits are lovely if you don't exactly what to flaunt everything in a bikini and in a classic color like black, you can't go wrong with this
one
. If you do decide to opt for a bikini, I'm eyeing
this one
.
Don't forget a hat and some sunnies, too!
Floppy hats
are currently my favorite because they're fun and unexpected. As for sunnies, I'm
loving
mirrored lenses.
Somewhere Cold
Believe it or not, not everyone loves the beach! Sometimes, a trip to a mountain cabin or ski resort can be much more relaxing. Just be sure you pack warm items, especially ones you can
layer
effectively.
Thermals
are great.
You'll definitely need a coat. What kind is up to you. If you want something cute
and
practical to keep you warm,
this
fur-lined one with a hood is a good choice. A
faux fur option
can keep your outfit snow bunny chic for apres ski activities!
Once you have a coat, you need warm accessories like mittens and hats! I live in Chicago and it's crazy cold here so even I am still trying to learn how to balance looking cute while staying warm. When you choose the right items, it's easier.
Beanies
are ideal and any type of glove works, though I prefer the
technology friendly ones
. Be sure to bring
cozy socks
too.
For shoes, you have endless options. If you're going to be somewhere where it's rainy, go with rain boots like
these
. The great thing is you can wear them again, even when it's not raining! If your vacation spot is more snowy, you'll need something
heavier duty
to actually keep you warm.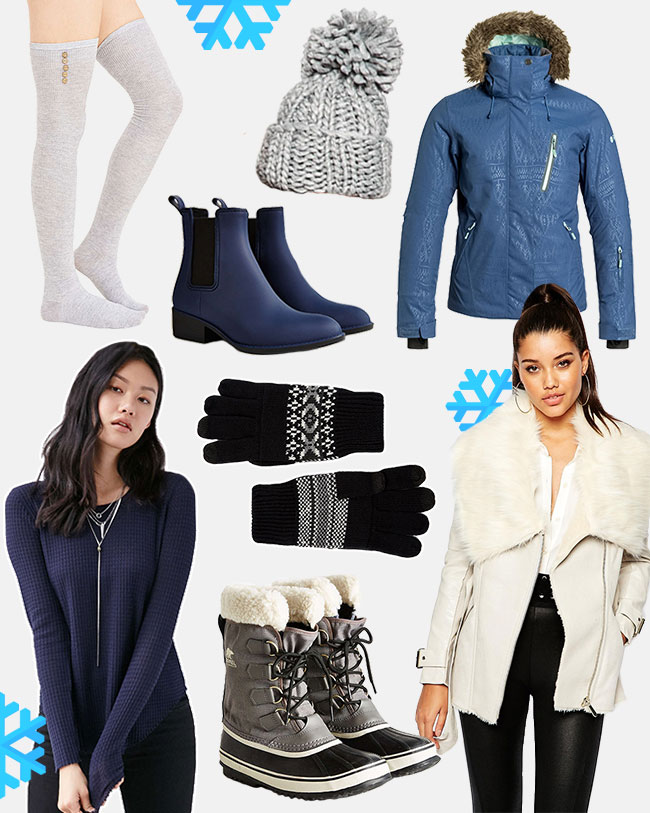 Even more from UNiDAYS
We bring the best discounts from the best brands to college and uni students, as well as exclusive videos, articles and loads of tips and advice to make your student life even better - all for free!
Join now or log in to start saving on everything from food comas and fashion to (finally) getting fitter.
Verify now to start saving on everything from food comas and fashion to (finally) getting fitter.


Got a lot to say? We're always looking for awesome guest bloggers. Get in touch with your ideas!