Now that you're a college student, you have more options when it comes to everyone's favourite holiday; do you go home for a classic Thanksgiving weekend or do you mix it up and enjoy Friendsgiving at college instead? And which is better? In case you can't decide, I've put together a list of the best bits about each of them!
Thanksgiving
1. You Can Catch Up With Family
Image source 
www.reddit.com
When you haven't seen them for a while, thanksgiving is the perfect opportunity to go home for a long weekend and catch up with everyone. And even though they may drive you mad, you've probably missed them.
2. The Comfort Food!
Image source 
www.popsugar.com
You may have learnt a lot about cooking since you left for college but no matter what, nothing beats your moms cooking. And you can guarantee you WILL spend the entire weekend eating.
3. You Get Pampered
Image source 
www.tumblr.com
Because you've been away, your parents will be more than willing to do your laundry and cook your dinner and clean your room (all of the things you hate doing at college). So you can relax!
4. You Can See Old Friends
Image source 
www.offf.ws
All your high school friends that you haven't seen in what feels like forever will probably be back home for the holiday too so it's the perfect chance for a catch up!
5. You Get To Sleep In Your Old Bed Again
Image source 
www.asexuality.org
Dorm beds are just never as comfortable as your bed at home and so you will probably sleep like a baby!
Friendsgiving
1. No Travel
Image source 
www.flickfilosopher.com
Staying at college means you get to avoid the airplane or the long car drive or the bus journey that feels even longer. Everyone knows that travelling is stressful so you can easily avoid all that.
2. It's A Team Effort
Image source 
www.tumblr.com
Okay so the dinner may not be quite how your mom makes it, but it'll be a team effort and so you'll have much more fun doing it!
3. No Fighting Over The TV Remote
Image source 
nyheter24.se
At home, no one can agree on what to watch and it's probably caused loads of arguments over the years. But you and your college friends probably have pretty similar tastes so there won't be a problem!
4. No Family Drama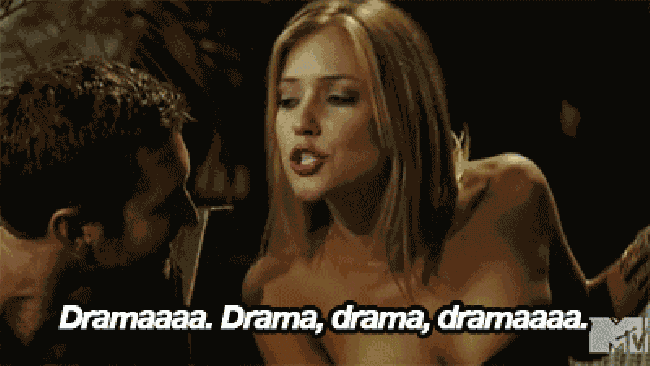 Image source 
www.bustle.com
Friendsgiving is usually more chilled out because there's no family drama or arguments or interrogation about who you're dating or how much weight you've put on. So you can just relax!
5. Alcohol
Image source 
rebloggy.com
Drinking is nowhere near as fun with your family; it's definitely a Friendsgiving thing! So what's my verdict? Well, I'm a girl who loves the best of both worlds so I would host a Friendsgiving and then go back home for the Thanksgiving weekend afterwards. After all, there's no place like home but friends are the family we choose for ourselves. Hero image from 
bustle.com
Even more from UNiDAYS
We bring the best discounts from the best brands to college and uni students, as well as exclusive videos, articles and loads of tips and advice to make your student life even better - all for free!
Join now or log in to start saving on everything from food comas and fashion to (finally) getting fitter.
Verify now to start saving on everything from food comas and fashion to (finally) getting fitter.


Got a lot to say? We're always looking for awesome guest bloggers. Get in touch with your ideas!