Rush will be the craziest week of your life if you're committed to becoming a part of a sorority at college, prepare for long days, a lot of talking and some pretty tricky decisions. Plus, prepare to meet every single on of these girls. Whether they're your fellow first-timers or they're already sorority sisters, you will definitely meet them!
1. The Keen Girl
Basically, she loves everything, she loves rush and she's very, very excited. She'll compliment anyone and anything so head to her if you're in need of a pick-me-up!
Gif Source
2. The Legacy
Her mom was President of the sorority, her grandma was also a sister there, you get it. She's in because of her family connections! She'll either think she's the queen Bee or she'll 100% not want to be there - you'll find out which soon enough!
3. The Greek Expert
Yeah, we get it, you know the entire Greek alphabet and we're still learning...
4. The TMI Girl
Talking to this girl for five minutes will seem like five years, you'll know all about how her sister dropped out of college and her boyfriend doesn't want her to join a sorority. Don't try to fix her life problems, just politely excuse yourself.
Gif Source
5. The Smart Girls
Sure, there will be some Legally Blonde style girls that might not seem the smartest in the world but you will meet some seriously brainy chicks that you should definitely keep on side for when you need advice on assignments and papers in the future! Plus, these Legally Blonde sisters will need to keep their GPA up anyway so they won't be totally air-brained!
6. The Party Animal
She's basically there for the party once (if!) she gets into her chosen sorority. Watch out for this crazy cat!
7. The Scream Queens Wannabe
Watch out for this one too. She's pledging and already thinks she's the queen bee. No.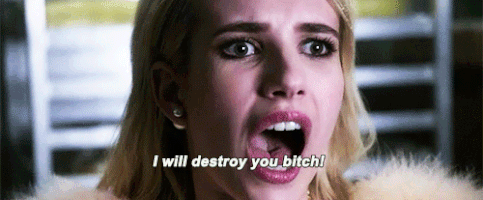 Gif Source
8. The Best People You'll Ever Meet
You will almost definitely meet your soul sisters at Rush, if not just after it because you are all in the same boat and if you're drawn together to be friends anyway, you'll be strong for the duration of your college life
9. The Crazy Cat Lady
Forever trying to find a sorority house where she can have a pet. If you don't know who this is, it's you.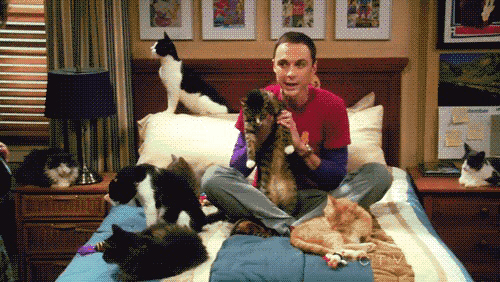 Gif Source
10. The House Bunny
Essentially just there to look cute and talk to the Frat boys. Occasionally gets free coffee from the guy that has a crush on her at the local Starbucks.
Gif Source
Even more from UNiDAYS
We bring the best discounts from the best brands to college and uni students, as well as exclusive videos, articles and loads of tips and advice to make your student life even better - all for free!
Join now or log in to start saving on everything from food comas and fashion to (finally) getting fitter.
Verify now to start saving on everything from food comas and fashion to (finally) getting fitter.


Got a lot to say? We're always looking for awesome guest bloggers. Get in touch with your ideas!