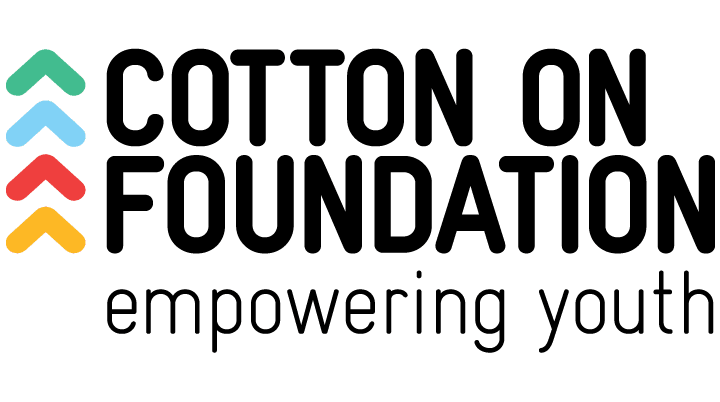 Win a trip to Uganda with Cotton On Foundation
"I'm super passionate about creating social change and hope to do this through teaching in my future career. Education is such an important way of shaping the world we want to see. I had to read the email over and over again before I actually believed I'd won! This is honestly a once-in-a-lifetime gig and I'm so so excited to be part of it. I can't wait to see Cotton On Foundation's impact in person!"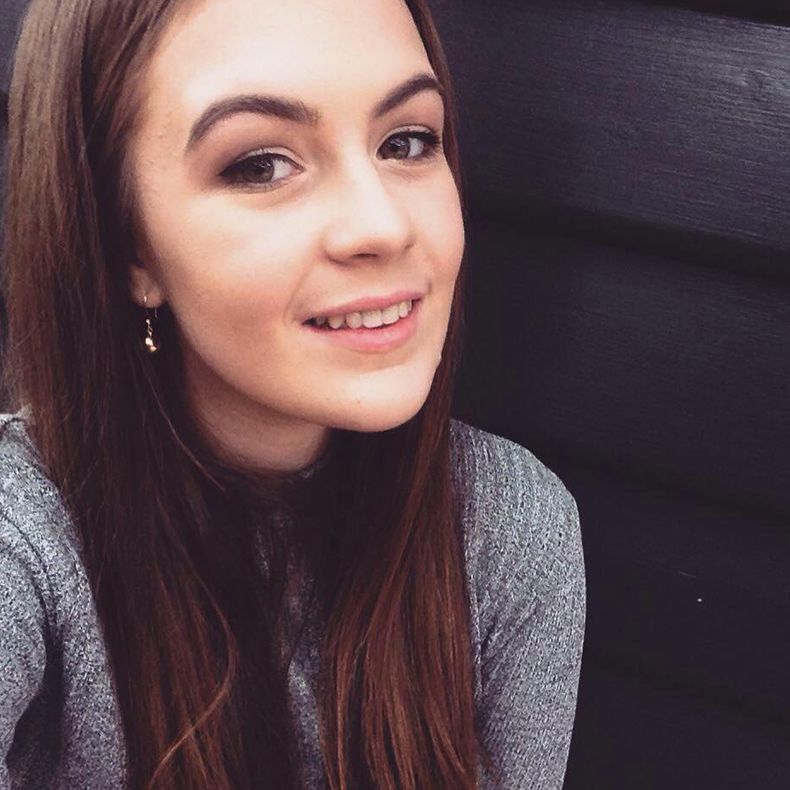 Tess Macoboy, competition winner
Winning design: better together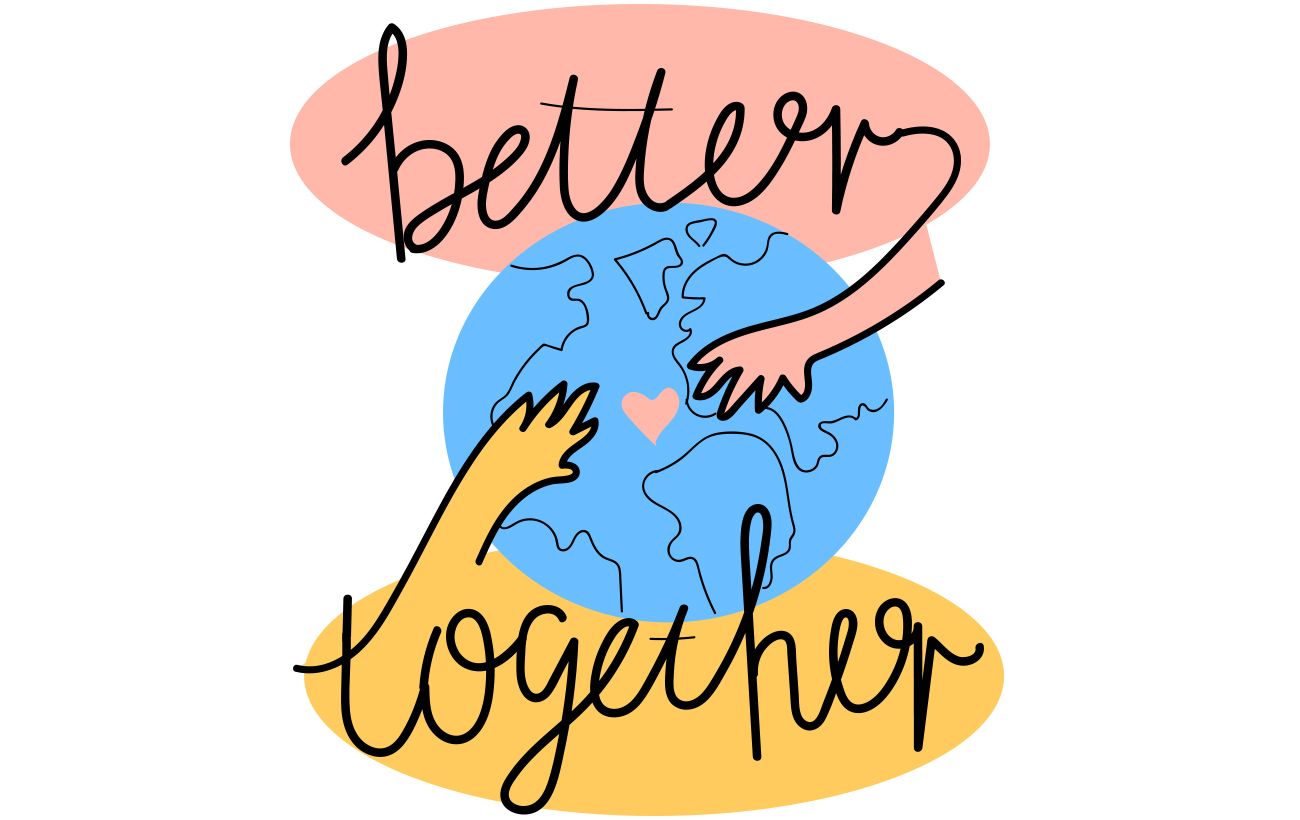 ANZ Student Woman of the Year 2019
Ashley is studying a Bachelor of Law and Criminology.
A passionate human rights advocate, she's preparing to address a global panel in Rome on law and mental health, with access to justice and the legal rights of women and young girls as the focal points.
Ashley's funded various global education projects for girls, is currently a Humanitarian Affairs Peace Ambassador and is actively involved with ActionAid Australia and United Nations Youth NSW.
Between studying, working, and her volunteering, she also provides support to her family, including her soon-to-be 98-year-old-grandfather.
Follow Ashley's life and work at @adayofashley
Win the ultimate internship
Win the ultimate internship
Hi, I'm Isabella Duffie. I'm 19 and am currently studying a Bachelor of Arts and Law at the University of Tasmania.
My hobbies include reading, collecting female-empowering art, sleeping, FOMO, and any sport I can get my hands on.
I entered this competition because of my passion for helping people. Being supported to go over and help a community and make a difference in their lives is something that genuinely excites me.
It feels incredible to have won. I met some of the other entrants, who are awesome people with just as much life experience and willingness to do this as me, so when I got the call I was absolutely speechless and overwhelmed.
"Everything happens for a reason" are words I live by. It's something that gets me through the hardest of situations. I strongly believe everything that happens in my life and every choice I make contributes to my personal growth.
Win an Intrepid Travel blogger experience
Who: Josie McElvogue
I'm a fourth-year student at the University of Wollongong, studying French, Media and Communications. I'm temporarily living in Belgium, but when back home, you'll find me at an intervarsity debating tournament or with my dog Banjo.
How:
I don't own a lot of flashy camera gear: I made this video using a GoPro, my iPhone, and iMovie. It's all about your attitude, and chasing every opportunity life throws at you; the unexpected moments make the best shots. If you're having fun, your photos and videos will reflect that.
Woo:
I'm stoked to have won this incredible experience! I love all things travel and sustainability, so this opportunity with Intrepid Travel really is a dream come true. I'm excited to explore beautiful Vietnam for the first time, and for lots of vegetarian bánh mì!
Who: Harry Kirby
I study Information Technology at Monash University in Melbourne. My two greatest passions are travel and filmmaking – especially when they're combined.
How:
I tried to be as fun and creative with my entry as possible, which is how I approach all my videos and edits. It helps to always be thinking about new and original ideas, in order to create your own style that will separate you from the crowd.
Woo:
Winning this comp means the world to me: it's amazing to have my work recognised! I now get to have a taste of my ultimate dream as a travel content creator... and am super keen to dig into a nice bowl of local pho once I get to Vietnam! I'm looking forward to showing off all that Vietnam has to offer!
US Student Woman of the Year 2019
Grand Prize Winner - Sofia Ongele
While studying Computer Science at Pace University in New York City, Sofia has dedicated her time to passionately empowering and supporting women through tech. She has been featured in "Girls Life" magazine and Huffington Post as an advocate for girls in technology and has spent her past two summers teaching 13-18 year old girls to code through the Kode with Klossy program (spearheaded by supermodel Karlie Kloss) after completing the program herself in 2016. After someone close to her was sexually assaulted, she put her coding skills to use by creating ReDawn, an app to support survivors of sexual assault. Sofia uses her skills as her medium for activism and social change, empowering women and equipping herself with the knowledge to do so in all kinds of venues including the Maker Conference, the United States Women Summit, and the United Nations SDG Study Hall. Check out ReDawn on iTunes or on Instagram.
Yasmin Mendoza, runner-up
Natsai Ndebele, runner-up
Design a graphic or slogan tee for Nasty Gal
"These hands are ready and willing to stand up for each other in any circumstance in order to create a better world for all women around the world. This contest kickstarted me to design like crazy, expand my mind, and try new things; I am so thankful that UNiDAYS and Nasty Gal had this opportunity."
Laura Duff, grand prize winner
Winning design: Chained
"I was inspired by psychedelic art for this piece. I wanted the text and image to work together as one. I'm so excited my design won a spot on Nasty Gal's website. I'm a big fan of Nasty Gal and it's just surreal to have my own artwork sold on one of their shirts."
Sierra Urwiler, winner
Winning design: Bitter Lemon
"I say 'MOOD' so often, it belongs somewhere and a t-shirt is the perfect place to put it. I think it's crazy and I'm so excited to see where my design skills go next. Shout out to Nasty Gal and UNiDAYS for hosting this competition and allowing me to showcase my creativity as a college student."
Summer Nguyen, winner
Winning design: Mood
"When it came to my design, I thought about being in love, and those sweetheart candies that are sold for Valentine's Day. What if someone ate one and became sick? That'd be pretty tragic actually. I feel super grateful and honoured to have won, it's a dream of mine to have this happen"
Carla Martinez, winner
Winning design: Lovesick
"I envisioned this shirt to be sold in multiple shades of color, and the different placement of the graphics are just different ideas for the design. This shirt embraces diversity and redefines what the color 'nude' really looks like."
Gabby Soong, winner
Winning Design: Naked
"I was inspired by my one of my favourite pieces by Gustav Klimt, Water Serpents II. I wanted to create a simple adaptation of one of the serpents, and my winning design was the result! I am ecstatic to have one of my designs chosen!"
Maria Maddocks, winner
Winning Design: Nymph
Win a give-back experience in Guatemala
"This trip was quite honestly the most meaningful and memorable thing I have ever done and it's all thanks to you. Thank you again for this opportunity."
Kavitha Komatineni
University of Florida
"I wanted to help people in lower-income countries. And I did research but those type of volunteering trips can get pretty expensive. So I told myself, after college this is what you have to do. You have to save money and get out there and help those people. It's always been a goal of mine."
Danielle Candray
Riverside City College
Earn a paid internship
I'm probably learning as much if not more as I was at uni and I'm being paid for the privilege. Using the website after having released a bug fix for it was a very surreal experience and aside from all the other cool stuff I've done - such as a trip to Lords to watch the cricket - one of my personal highlights so far.
Alex Johnson
Intern Software Engineer
I literally don't know of any other place that would be better for a placement than UNiDAYS.
Lydia Lane
Intern Software Engineer
At UNiDAYS the teams are open to suggestions, regardless of if you're an intern or a senior developer. My favourite part of the internship is the time and resources you are provided for personal development, in whatever areas of tech you are interested in.
Johnathan Tang
Intern Software Engineer
I have been involved in some brilliant projects that have taught me so much and I know there is still lots to learn going forward with UNiDAYS.
Oliver McBurney
Intern Software Engineer
UK Student Woman of the Year 2018
Whilst studying Psychology at the University of Lincoln, Maddi has dedicated the past three years to studying other women. She has led research projects that delve into gender and psychology including subjects such as the male gaze and female empowerment. She is striving to understand the correlation between appearance and self confidence to understand how to empower women in their everyday lives.
Through her campaign Skirts in Schools, she fights for women to have the right to dress how they want. The campaign motto is: "Don't teach me not to be objectified, teach them not to objectify."
Alongside this, she's striving to make her academic commentary on gender equality accessible to the masses through her blog, Thought Bubbles.