After a long day in class and staying up late to finish your term paper - you just want to run and crash on your bed. Except, there's one teeny problem - you still have makeup and dirt on your face. Quick! Grab a makeup wipe to remove that layer of makeup from your face, then gently wash your face with a cleanser, follow with a moisturizer and then head to bed. College can be hectic but you should always, always clean your face in the evening. Trust me - your face will thank you in the morning! Here are the top 7 products that I recommend having in your skincare stash.
1. Makeup Remover Wipes
These 
Neutrogena Makeup Remover Wipes
 are perfect for taking that initial layer of dirt, leftover makeup and grime off your face before you head in with the cleanser. Always double cleanse to make sure you're getting everything squeaky clean!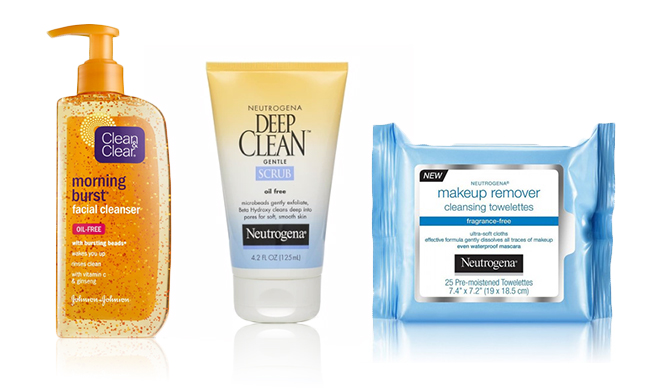 2. Facial Cleanser
Daily cleanser to rid your face of dirt, makeup, and other particles from dust and debris. Choose a cleanser that works well with your skin type. For oily skin - gel formulas tend to work better. For dry skin - creamy or milky cleaners. This
Clean & Clear Morning Burst Facial Cleanser
is the perfect pick me up for the morning too!
3. Exfoliator
These are used after you wash your face with a cleanser, about twice a week. Exfoliators clear away old skin cells and help unclog pores. I have very sensitive skin, so I use avoid using exfoliators with scratchy grains or scrubs. Those can easily irritate your skin. I recommend Neutrogena's 
Deep Clean Gentle Scrub
 which you can pick up with
10% off from Pharmapacks
with your
UNiDAYS
discount!
4. Moisturizer
It's so important to use a moisturizer that is kind to your skin as well as just moisturising. I recommend REN Skincare's
Evercalm Global Protection Day Cream
 as it has great protection from everyday stressors like smoke and pollution, great if you live a big city like me!
5. Sunscreen
So important to use sunscreen, especially if you are in sunny climates and hot weather. Apply after your moisturiser or find a moisturiser that already includes SPF, as this will help prevent skin discoloration and ageing. I recommend
La Roche-Posay Anthelois 50 Ultra Light Sunscreen Fluid
.
6. Mask
I love using face masks because they are so essential to my skincare routine. Try a mask 2 - 3 times a week and look for one that is hydrating. You want something that leaves your face feeling smooth, hydrated and rejuvenated. Try this
Avocado Sheet Mask
from the It's Skin range available with
10% off at Urban Outfitters,
there's a whole range of masks suitable for a lot of different skin concerns!
7. Eye Cream
We often forget to protect the skin underneath our eyes. It's so important to treat your eye area with extra care. Avoid using moisturizers or other products near your eyes. Instead, go for an eye cream or gel that is specially designed for the top of the cheek bone and directly under your eye. This 
Mario Badescu Hyaluronic Eye Cream
 will help lock in natural moisture without leaving skin feeling greasy.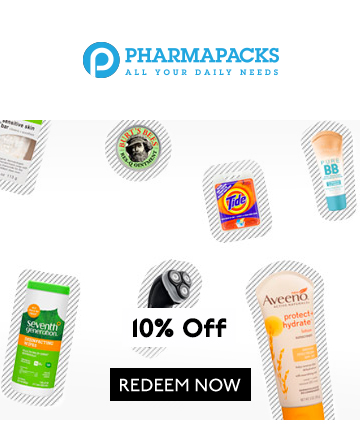 Even more from UNiDAYS
We bring the best discounts from the best brands to college and uni students, as well as exclusive videos, articles and loads of tips and advice to make your student life even better - all for free!
Join now or log in to start saving on everything from food comas and fashion to (finally) getting fitter.
Verify now to start saving on everything from food comas and fashion to (finally) getting fitter.


Got a lot to say? We're always looking for awesome guest bloggers. Get in touch with your ideas!