So you've decorated your college dorm room or frat house or sorority house in carved pumpkins galore and you now have enough leftover pumpkin to feed an entire army or small European country. So what do you do with it all? Well I have 10 incredible recipes that taste amazing and will use up all those leftovers too! What's not to love?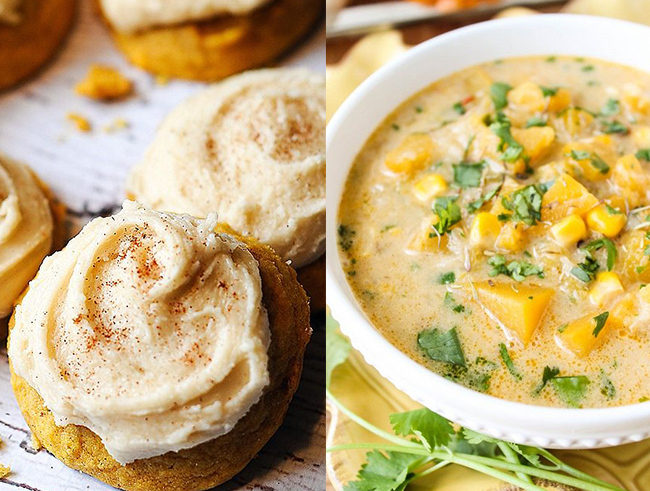 Pumpkin
cookies
are such a nice seasonal treat and they might even make a nice (cheap) gift for the holidays. If you want something savoury then how about this pumpkin
chowder
? A nice twist on the classic summer favourite.
This pumpkin
curry
is a cheap alternative to a meat curry and is just as tasty. And we all know breakfast foods are the greatest and these pumpkin
waffles
with chocolate chips are worth drooling over!
If you want to pimp your healthy lunch with a few leftovers then this pumpkin, chorizo and cheese
salad
is a must-try recipe. And we all love the classics - it just wouldn't feel like Fall without pumpkin
pie
.
Want something warming? This pumpkin
gnocchi
with bacon will make a great dinner or if you want a lighter lunch then try this pumpkin
soup
with coconut and garlic croutons.
Pasta is definitely a typical student food but you can make it a bit less boring by spicing up your
ravioli
with pumpkin and hazelnut. Add some pumpkin to your
chilli
and secure your title as the best chef in your house! All images and recipes sourced from 
pinterest.com