Getting motivated to get yo' fit on can be pretty tough, so why not whip your UNiDAYS® discount out and get fit for less? We think that the best way to get yourself in the mood for a fitness fiesta is by having some serious gym-wear on paired with the best beats! We've teamed up with Casetify, House of Marley and Tee Fury to find you the best bargains around!
So, it's time to do your weekly run and all you feel like doing is curling up on the sofa with the love of your life...chocolate! We feel your pain...need a pick me up? Head on over to
Casetify
 and make your very own cell case. In terms of motivation, you could put all your favorite inspirational images into a collage to keep yourself on track with your fitness. We picked a load of
unidays_allie
and
unidays_katie's
Instagram pictures to make this awesomely healthy cell case! Try it out for yourself.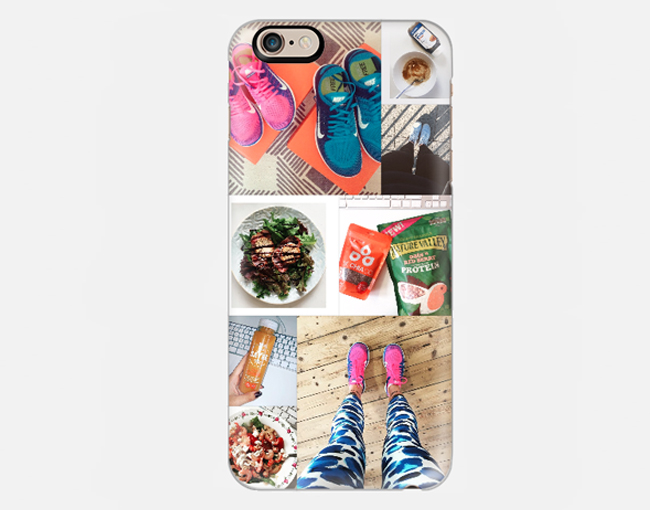 Let's be honest here, exercise without music is not really an option is it? Certainly not. We all love a good pair of headphones for exercise, but wired headphones + moving body = a stressful, tangled mess. Ugh. Ah, well that's where
House of Marley
come in; they offer the ultimate fitness friend...wireless headphones! You can move around as much as you like without a knot in sight. Did I just hear someone say dream product?
But, what about if you want to do some sort of group fitness sesh with all of your besties? House of Marley also offer a huge range of portable speakers in loads of different sizes. We think the small one is perfect for everyday use - pop it in your pocket and you're good to go. And, like the headphones this speaker runs off of bluetooth. Wires are so 2014.
Now, let's be honest, finding the perfect gym outfit is harder than the actual exercise itself. You want to be comfortable yet still look remotely fashionable - the struggles. So, we've been looking for the perfect run ready pieces, and boy have we found some.
Tee Fury have an amazing range of ladies leggings which are all perfect for working out in. They have so many pretty designs meaning there is something for everyone, we chose the 'In the Tall Grass' Leggings as we thought they were quite fitting with the theme of 'fitness': flowers, grass, the outdoors. You getting the vibe? We think they're the ultimate gym piece.
The next piece we thought would be perfect was this super cool hoodie. The color makes it suitable for both genders so it's completely versatile - you could wear this hoodie to the gym, on your run or just to cuddle up in post-fitness. See, we've got it all covered! And, what's even better is that you can get 10% off using your UNiDAYS® discount - sweet or what!
So, there we have it - your guide to getting fit for less! But, if all of that isn't enough for you, we've got tons more fashion inspo, foodie recipes and motivational quotes on our Get Your FIT On Board over on Pinterest!
Even more from UNiDAYS
We bring the best discounts from the best brands to college and uni students, as well as exclusive videos, articles and loads of tips and advice to make your student life even better - all for free!
Join now or log in to start saving on everything from food comas and fashion to (finally) getting fitter.
Verify now to start saving on everything from food comas and fashion to (finally) getting fitter.


Got a lot to say? We're always looking for awesome guest bloggers. Get in touch with your ideas!