Looking for a new show to sink your teeth into? Or planning to kickstart your procrastination time early this semester?  Here are 8 TV shows that are definitely worthy of binge watching.
1. Game Of Thrones (obviously!)
Even though you've probably seen, read or heard all of the spoilers up to now, there's still time to jump on the band wagon with this one! Aren't you even a little bit curious?  For those of you living under a rock, Game Of Thrones is a TV adaptation of George R. R. Martin's series A Song Of Ice And Fire, following a violent struggle amongst noble families for control of the iron throne.  If you've got lots of time on your hands I recommend giving it a go.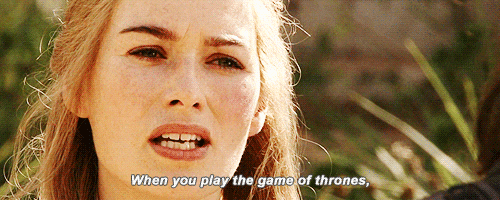 GIF Image Source
2. Geordie Shore
A reality tv show set in the beautiful north of England, Newcastle! This show follows a group of young adults basically going out partying every night and talking way too fast, but it's absolutely hilarious and gives you some real insight into Geordies!  If you're going to watch it, I would suggest subtitles.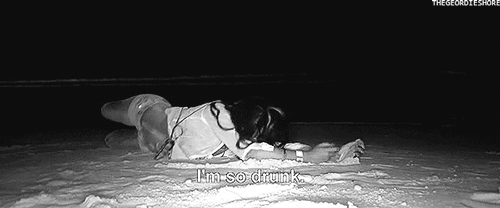 GIF Image Source
3. Summer Heights High
Or pretty much anything created by Chris Lilley.  Summer Heights High is a mockumentary following three characters, Jonah Takalua a 13 year old Tongan boy renowned to playing up in class, Mr G a melodramatic drama teacher determined to put on show-stopping theatre productions, and Ja'mie King a manipulative private school girl on an exchange programme.  If you fancy a laugh, this is definitely the show for you.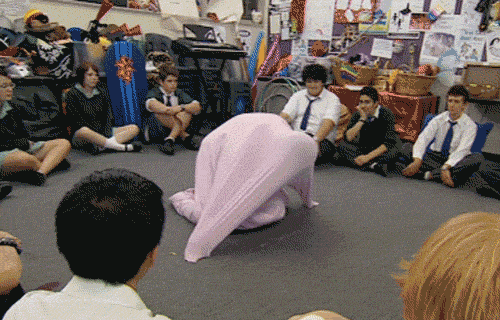 Gif Image Source
4. Catfish: The TV Show
Showcasing everything that's insane about America, Catfish: The TV Show is a reality show following Nev Schulman and Max Joseph uncovering the truth about people's online relationships.  The show is based on Nev's film Catfish aired in 2010, where he documents his own Catfishing thinking he's forming a relationship with this girl on the internet that turns out to be not quite what he expected.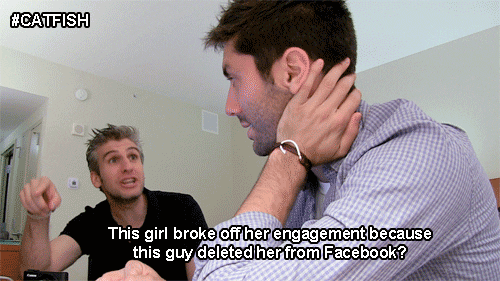 GIF Image Source
5. Unbreakable Kimmy Schmidt
I basically binge-watched this entire series in one sitting and I'm not even sorry.  Ellie Kemper plays Kimmy Schmidt, a girl that was abducted by a a crazy cult leader and made to believe the world has ended.  15 years later she is rescued and so heads to New York to take back her life.  If you fancy some easy viewing to take your mind off of that growing pile of assignments, this is definitely the show for you!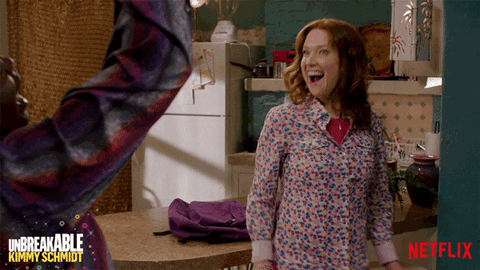 GIF Image Source
6. Orange Is The New Black
With the 4th season just about to air, you've got lots of great viewing with OITNB.  Based on true events, Piper Chapman is sentenced to spend a year in a minimum-security women's prison for her association with a drug runner 10 years earlier.  Watch her adjust to prison life, making friends with the powerful and crazy, and slowly turning into an evil genius in this award-winning American comedy.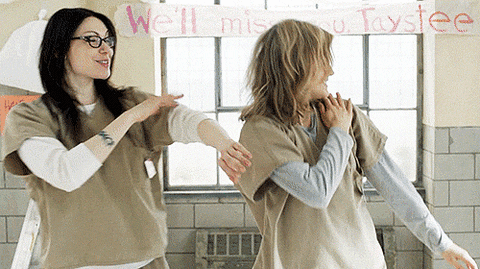 GIF Image Source
7. Freaks And Geeks
Freaks And Geeks is an old-school favourite!  Unfortunately was cancelled after it's first series, the show stars James Franco, Seth Rogen, Jason Segel and Linda Cardellini playing class-cutting high schoolers just trying to get by.  You'll be in awe of these baby-faced actors that we all know and love.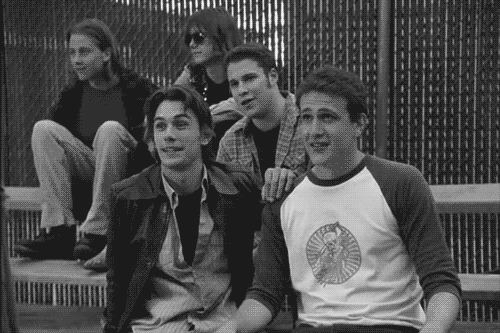 GIF Image Source
8. Making A Murderer
Prepare to get very angry about pretty much everything after watching Making A Murderer.  An 8 part documentary, Making A Murderer follows the case of Steven Avery, after spending nearly two decades in prison for a crime he didn't commit, Steven is exonerated.  Shortly after suing the state for millions in compensation, he finds himself being accused of the murder of 25 year old photographer Teresa Halbach.  Prepare to be on the end of your seat with this one.
GIF Image Source
Happy viewing folks!
Even more from UNiDAYS
We bring the best discounts from the best brands to college and uni students, as well as exclusive videos, articles and loads of tips and advice to make your student life even better - all for free!
Join now or log in to start saving on everything from food comas and fashion to (finally) getting fitter.
Verify now to start saving on everything from food comas and fashion to (finally) getting fitter.


Got a lot to say? We're always looking for awesome guest bloggers. Get in touch with your ideas!