Sometimes you just feel like getting a bit crafty, you know? Check out these 5 cute sorority crafts to make your big, little or just your sisters!
1. Welcome Home Gifts
It's a really cute idea to make welcome home gifts! Even if it's just a sign like these Phi Mu gals! ‌ ‌ How sweet are these
floral headbands
? They're so simple to make, you could either buy already 'flowered' headbands, take a few off and add your glittery letter OR you could buy plain headbands and a bunch of flowers from a craft store and get sticking!
2. Cookies
Everyone loves cookies, right? Technically not a craft and more of a bake but I'm sure you can forgive us for that one. Especially when we're showing you how to make these incredible Brookies! Yep, that's right -
brownies and cookies together
. Like one magical happy family. A super easy sorority bake has to be these 
heart-shaped soft sugar cookies
, perfect for bake sales or just when you need a movie night snack. Finally, to round of this section of sweet-treat heaven, these
Buckeye Brownie Cookies
 that are stuffed with peanut butter are absolute Heaven in a bite.
3. Name Tags
Perfect for rush, mixers or any event when you're going to meet new people,
DIY name tags
are a super-fun activity and they're useful! Try mixing it up by using fabrics on your letters or even paint if you're feeling extra artistic.
4. Customized Letters
Customizing the letters
of your sorority is an essential part of sorority life! Whether you grab wooden letters and paint them or foam letters and cover them in fabric and beads, anything goes. These make awesome gifts too.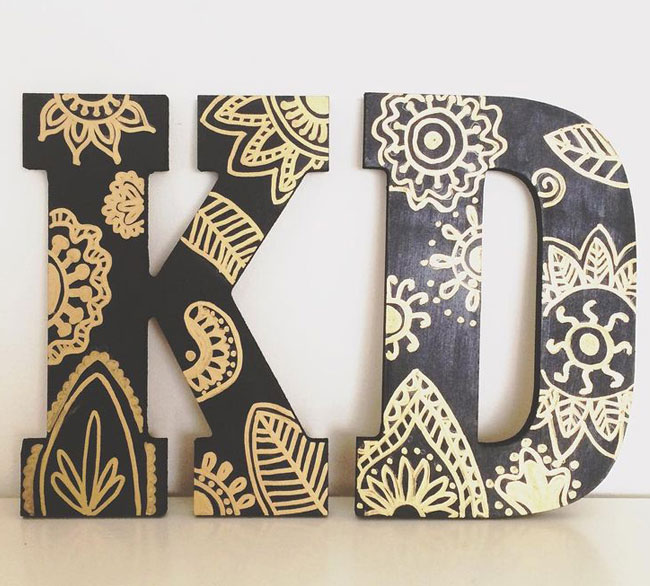 5. Cocktails In A Jar
Of course, for the over 21 ladies out there, these
cocktails in jars
make really cute gifts and welcome presents. Happy crafting gals!
Even more from UNiDAYS
We bring the best discounts from the best brands to college and uni students, as well as exclusive videos, articles and loads of tips and advice to make your student life even better - all for free!
Join now or log in to start saving on everything from food comas and fashion to (finally) getting fitter.
Verify now to start saving on everything from food comas and fashion to (finally) getting fitter.


Got a lot to say? We're always looking for awesome guest bloggers. Get in touch with your ideas!