Sports, drinking, board games. Competition has its place in life, and there ain't' nothin' wrong with a healthy competitive edge. But if you've ever had those friends in life who like to think everything is a competition. How busy you are, work, sexual partners, they make everything a chance to one-up you. Some of these people don't even realise they're doing it. You're left to feel like you're never good enough to entertain them with your life, and that everything is a chance for them to prove their worth.
Well you aren't alone, there are loads of people who live their everyday life with a ploy to compete with everyone, to prove their life is better. But we have a few tips to manage these friends and stop feeling like you have to come in second to them.
1. Make your story more of a question
This could very well make things worse, but best case it'll consume their mind long enough for you to share your story in its entirety. Instead of simply spilling the tea to them, ask them what your next move should be, or at the very least if they think you did the right thing. You might not actually care what their opinion is, but it's better than "well when I was there, I did this and I think it was awesome…"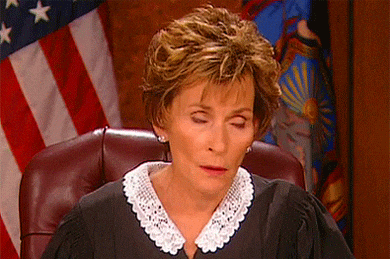 2. Stop telling them so much
If it happens to be your best friend in this case, this is easier said than done, but if it's an acquaintance, a friend of a friend, or even someone you just don't see that often, don't feel like you have to share these things with them. If the value of their input is simply to tell you about their life and try to beat you out, then they probably aren't a real friend. I was once told a good conversation is about "Listening to understand, not to reply", a sentiment I continue to keep at the back of my mind everytime I talk to someone. If they can't afford you the same respect, then they don't deserve the tea.
3. Tell them how you feel
The bottom line is, communication is key. There will be some people this is easier to do with than others, but if you value your friendship with your (albeit competitive) friend, then you should be able to talk to them about anything, including how their competitive tendencies make you feel when you're just trying to tell them about something going on in your life. Depending on the person (and you know them better than I), there is a totally in line way to approach this conversation. If they're the sensitive type, be gentle. Explain that sometimes when you're just trying to give them the goss, you begin feeling like they always have a story about themselves to counteract, and sometimes you just want to be able to share something without that being the case, but be careful to ensure they do know you still care about their experiences, but there's a time and place for sharing. If they aren't particularly sensitive, you can just be super blunt while also being respectful of them as a friend.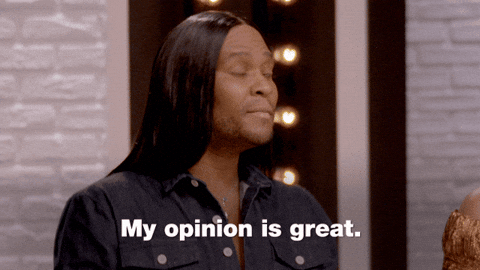 And those are my tips to slice off your friend's competitive edge. It's usually in them or its not, so there isn't much you can do, but at the least you'll learn what kind of friend they are, allowing you to reevaluate if the friendship is worth the energy. Sound harsh? Sometimes it's gotta be done so you can live your own life, something you can read more about here.
---
Thanks for writing for us Shannon!
Shannon is a self-proclaimed dumpling enthusiast that watches far too much YouTube, knows far too many Broadway lyrics and spends way too much money on food (you do you gal! 👏). Follow her on Insta @shannon.katee and check out her podcast Try Not To Need Me.
Do you want to be a guest blogger like Shannon?
All you have to do is send an email to anzblogger.enquiries@myunidays.com. Just include a sample of your writing in your email and we'll chat to you soon!
Even more from UNiDAYS
We bring the best discounts from the best brands to college and uni students, as well as exclusive videos, articles and loads of tips and advice to make your student life even better - all for free!
Join now or log in to start saving on everything from food comas and fashion to (finally) getting fitter.
Verify now to start saving on everything from food comas and fashion to (finally) getting fitter.


Got a lot to say? We're always looking for awesome guest bloggers. Get in touch with your ideas!