"OMG I wish I could travel there"
"Why can't I be as skinny as her?"
"She is actually goals"
"Why is my life a fkn mess?"
If you've thought any of the above in the last six months then you are most definitely not alone. Two words for you my friend: Status 👏🏻 Anxiety 👏🏻.
I'm feeling all the feels
Although you may have never heard of the concept, I can guarantee you have most certainly felt it at some point. Status Anxiety is quite simply the way you feel when you start to believe you are strides behind your peers in life, hence the anxiety surrounding your status. This comes in all shapes, sizes, severities and can surround so many aspects, be that your appearance, job, car, relationships, or even your pet - we live in a world where these comparisons become our reality.
I'm doing it for the 'gram
Now, I will happily admit I have rearranged a plate, dressed up my cat or changed my outfit just to take what is, in my head 'the perfect Instagram'. Part of it comes from building my own self-confidence, but the rest is a subconscious effort to outdo my peers in whatever activity or feeling I am trying to convey. We may not all be so open in admitting this, but if you go back to your last 5 Instagram photos, I guarantee at least one of them was to show off how much fun you were having, or how good you looked while having the aforementioned fun.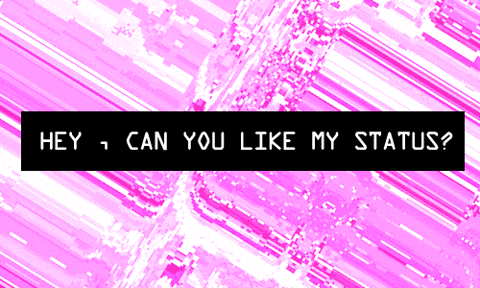 How do you know so much about this?
Because I've been there! To say I never feel this is a gross mistruth, and getting over these feelings does not come easy. The time I felt this the most, was when I got to the end of my first year of uni, suddenly faced with the turmoil that was realising I didn't want to continue down my previously chosen career path. Changing courses and virtually starting over made me feel like I was wrong for wanting something different for myself. Feeling like I should have known earlier and that I wasted a year doing a degree I would never use. It took me until I finished and graduated to realise it was one of the best things I ever did. Not only did a lot of my peers do the same thing, but a large percentage of people end up in a career much different than the course they studied at uni. It took an additional 2 and a half years and many life experiences later to realise that this was just the way my path was meant to go and that the emotions I was feeling were completely normal.
'To wish you were someone else is to waste the person you are."
A wise Sven Goran Eriksson brings the above concept to light, something we should all take a little time to dawn on every so often. We are all following our own direction and shouldn't be living the life we have or changing the person we are to fit the societal mould we think we should. Wishing away our own existence is not constructive in any way, nor will it empower us to actually achieve the things we want.
K, so I shouldn't be comparing myself. You gonna tell me how not to?
Sure am. Check out my advice on how to deal with status anxiety here.
---
Thanks for writing for us Shannon!
Shannon is a self-proclaimed dumpling enthusiast that watches far too much YouTube, knows far too many Broadway lyrics and spends way too much money on food (you do you gal! 👏). Follow her on Insta @shannon.katee and check out her podcast Try Not To Need Me.
Do you want to be a guest blogger like Shannon?
All you have to do is send an email to anzblogger.enquiries@myunidays.com. Just include a sample of your writing in your email and we'll chat to you soon!
Even more from UNiDAYS
We bring the best discounts from the best brands to college and uni students, as well as exclusive videos, articles and loads of tips and advice to make your student life even better - all for free!
Join now or log in to start saving on everything from food comas and fashion to (finally) getting fitter.
Verify now to start saving on everything from food comas and fashion to (finally) getting fitter.


Got a lot to say? We're always looking for awesome guest bloggers. Get in touch with your ideas!