Hi! Klhoe here. I'm just wrapping up my time as the UNiDAYS intern.
I did great—thanks for asking.
If you're a student, chances are you've heard how amazing it looks on your resume to have experience. Because, you know, some places want you to have five years' experience before you even start your first year of study. What a time to be alive!
To make sure you don't fall behind in the experience game, here are some tips and tricks for nailing your internship interview and leaving a dazzling impression.
Walk the walk. Talk the talk. Stalk the stalk
Find out about the company you're applying to work with. Do your homework and learn everything possible about the business. By that I mean: stalk your way through sites, search engines, social networks, and… don't hide outside in the bushes with binoculars. Stick to online stalking, people!
I stalked everything from the corporate website to Insta, which gave me some juicy info and came in handy during the interview. I familiarised myself with the company's goals and people, plus took the time to understand why they wanted to help us broke af students.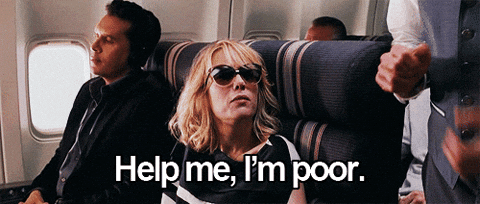 Tell 'em what you want
Saying you want experience and a good reference won't rly make the cut for your interviewer. We all do! It's kinda like saying you need air and water to survive.
Have a plan in your head: where do you see yourself at the end of your internship? What skills do you want? Who do you want to meet? What do you want to work on? If you've got a vision within the company and have an idea of what you want to get out of the internship, your interviewer is going to notice that passion and drive—and it'll defo work in your favour.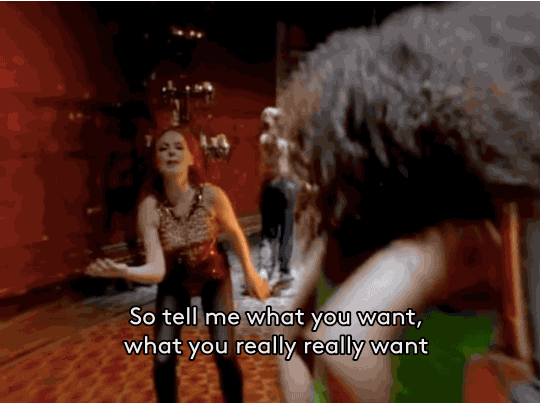 Be interested and interesting
Applying for an internship can be daunting. Asking questions during the internship interview can feel even more overwhelming still. You don't know what you don't know, but that's fine: just do the research, so you know your sh*t, and you'll have informed, 🔥 questions ready to go. Asking Qs will remind the interviewer you have a keen interest in the company, plus reassure them you're curious and willing to learn.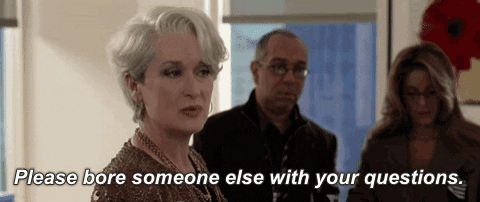 Runway success
Put together a killer outfit that shows who you are but also reflects the company's vibe. This could take a bit of planning but it will certainly be worth it. Find an outfit that not only showcases your style but that you also feel super comfortable and empowered in.
When it comes to attire, workplaces can vary from heaps casual to very formal. My stalker strategy (look, I'm fantastic at research) for solving this matter was to spend an hour or two scrolling through the company's LinkedIn to see if they had any team photos floating around (they did 😈).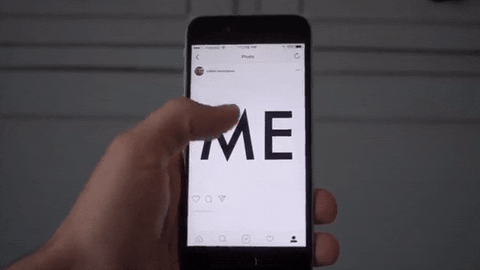 How'd I do?
Let's skip ahead to after you've landed that spot (congrats! Knew you'd get it!). Once the internship is over and a world of opportunity has opened up for you professionally and socially, go ahead and ask for feedback.
The company will value and respect that you're always looking to better yourself, so organise to sit down with your boss/interviewer and ask what they liked/what you could've done better. Constructive criticism is your friend!
Good luck future interns!
Klhoe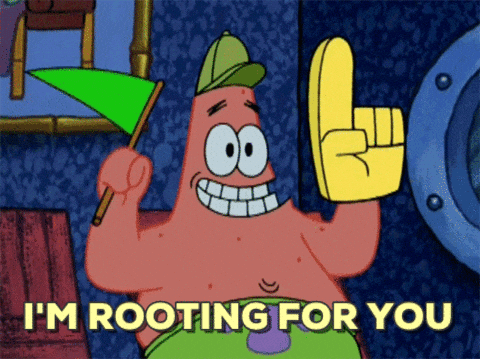 ---
Thanks for writing for us!
And thank you for being a wonderful intern! If you want to hear more from her, follow her on insta @klhoee. When Klhoe isn't slaying at her internships and jobs, she loves spending time with her dog Sahara, reading up on fashion and hitting the slopes on her board. She is currently studying a Bachelor of Arts majoring in Public Relations and Social Media at Macquarie University.
Do you want to be a guest blogger like Klhoe?
All you have to do is send an email to anzblogger.enquiries@myunidays.com - Just include a sample of your writing in your email and we'll get back to you soon!
Even more from UNiDAYS
We bring the best discounts from the best brands to college and uni students, as well as exclusive videos, articles and loads of tips and advice to make your student life even better - all for free!
Join now or log in to start saving on everything from food comas and fashion to (finally) getting fitter.
Verify now to start saving on everything from food comas and fashion to (finally) getting fitter.


Got a lot to say? We're always looking for awesome guest bloggers. Get in touch with your ideas!