In the wake of John Green recently announcing the cast for the Hulu adaptation of Looking for Alaska, we thought it was the perfect time to take a trip down memory lane of YA-fiction and reflect on those perfect casting choices for our fav fictional characters. Not going to lie, 14-year-old me lapped up YA fiction like oxygen, sobbed many nights into my pillow from the overabundance of feelings and had very strong thoughts about these various film adaptations. Let's hope that the Hulu adaptation does Looking for Alaska justice, but we're excited to see Charlie Plummer as Miles Halter and Kristine Froseth as Alaska Young in the eight-part series.
Bridge to Terabithia: Josh Hutcherson as Jesse and AnnaSophia Robb as Leslie
Okkkkk I'm still not over this. These guys were absolutely perfect for these roles and their friendship, chemistry and raw talent really did the book and characters justice. I feel like the whole cast was amazing in their role and I cried just as hard watching the movie as I did when I read the book in primary school (which btw is such a massive heartbreak for an 11-year-old).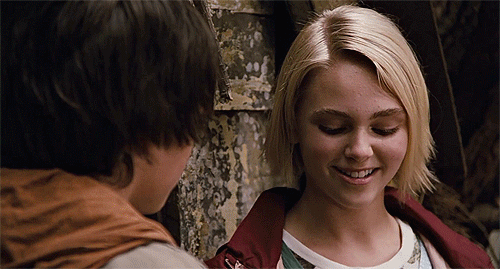 Lemony Snicket's A Series of Unfortunate Events: Jim Carey as Count Olaf
One might argue that Jim Carey as Count Olaf was more Carey than Olaf, but you can't deny that he was fantastically wacky. Carey's kooky personality shone through Olaf which made the evil things he did so much more interesting because he acted straight up nuts.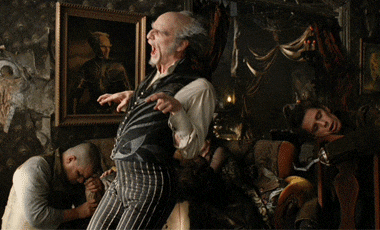 The Perks of Being a Wallflower: Logan Lerman as Charlie
Logan Lerman perfectly portrayed Charlie's awkward, quiet and shy personality in this film adaptation. Emma Watson may have been the talk of the town (with mixed reviews), but Lerman's silent strength and his screen presence really carried this movie.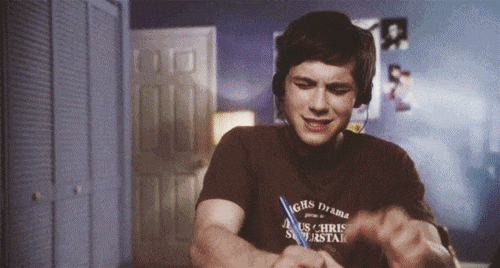 The "Harry Potter" Series: Fkn all of 'em
I can't really single out a person who fit their role perfectly because I feel like pretty much all of them did. From the Golden Trio, to the teachers, the Weasley Family and the Death Eaters, all of these characters were brought to life by their actors. Except Ginny Weasley, but we blame bad scripting and limited screen time rather than you, Bonnie Wright. But don't even get me started on the Fantastic Beasts franchise.
The Lovely Bones: Stanley Tucci as George Harvey
No matter how much of a wonderful man Stanely Tucci is, I still get creeped out when I see him because of how perfectly he played George Harvey in The Lovely Bones. If you haven't read or watched it yet, prepare yourself because you'll hate him after.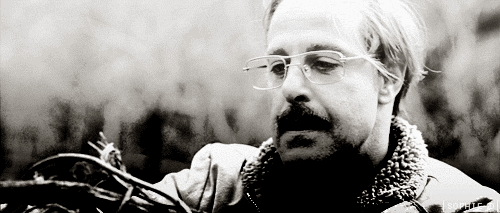 The "Divergent" Series: Theo James as Tobias Eaton/Four
In the books, Four is described as having a strong jaw, distinct chin, spare upper lip, and hooked nose which Theo James kinda has. He was pretty amazing at portraying the bad-boy that tries to suppress his feelings but just can't because of his love for Tris. Let's be honest, we were all obsessed with him after watching the movies. Just try to ignore the part where the books also describe him as having blue eyes and being biracial.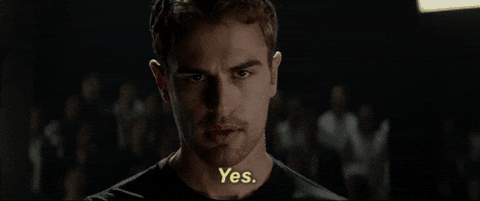 The "Maze Runner" Series: Dylan O'Brien as Thomas
In the midst of the success of the Hunger Games (which had huge debate over their casting choices), Dylan O'Brien emerged as the strong jawed, boyishly handsome lead for a new YA film adaptation, Maze Runner. It's hard to believe that this was his first film debut but he did Thomas' character justice and his chemistry with the other boys was infectious.
Chronicles of Narnia: The Lion, the Witch and the Wardrobe: Tilda Swinton as The White Witch
Out of all the fictional queens or witches, Tilda as the White Witch was terrifyingly fantastic. Was it her lack of eyebrows, her costumes or her wild hair? All of the above, plus her powerful performance and general badassery.
Even more from UNiDAYS
We bring the best discounts from the best brands to college and uni students, as well as exclusive videos, articles and loads of tips and advice to make your student life even better - all for free!
Join now or log in to start saving on everything from food comas and fashion to (finally) getting fitter.
Verify now to start saving on everything from food comas and fashion to (finally) getting fitter.


Got a lot to say? We're always looking for awesome guest bloggers. Get in touch with your ideas!