Are you a person who LOVES exercise? Yeah. Me neither. Oh wait.. You are? OK cool cool cool… Well, if you answered "HELL NAW" to the above but have read this far, I take it you're slightly interested on what's ahead. Maybe it was the word "Challenge", maybe you just love THE ICONIC.
Maybe you're procrastinating doing work on your group project? Either way, THE ICONIC are here to get you up and moving and they're giving you a chance to bag yourself a share of $135,000 worth of vouchers from brands such as Nike, Adidas and Under Armour just for participating!
So I have to be an Olympic athlete to win right?
Well, I'm sure that'll help somewhat, but all you have to do is complete one of 17 challenges between now and 22nd April to be in the running (pun intended) to win. Challenges are as easy as accumulating 8km (you'll easily do this in a week just by walking between classes, am I right), or even clocking a 45 minute morning workout, (does dancing at a music festival count?) to the more serious of challenges where you have to clock a 15km run in one go. THE ICONIC are even giving out guaranteed prizes to those who complete more than 3 challenges, even if it's just the easy ones!.
OK, I'm up for it! What now?
You can work your way towards the prizes in 3 easy steps:
Step One: Sign up for the challenge by creating an account and connect your sports tracking app from the list of compatible apps (such as the Nike+, Fitbit or Runkeeper).
Step Two: Click on a challenge that takes your fancy (one challenge at a time)
Step Three: Hit the "Enter the challenge" button to take part!
The dashboard is where you can see your progress for each challenge, badges collected and how many prizes remain. It even shows you how many people are currently participating in the challenge if you live for the competition!
So who's with me?!
If you're one of those people who struggles to find the motivation to get running, you can always find a local running club in your area using the dashboard too. Filter by your city to find a weekly running club to join like-minded people on the move. Make sure you RSVP because places are limited!
If you're not that into group fitness, just log your activity away using your connected app and your progress should appear once synced. Tips such as just putting on your activewear is supposed to make you more likely to want to get up and exercise. Creating a great playlist always helps too - swap out Lady Gaga's Shallow and opt for something with a heavy beat to get the blood pumping. Surrounding yourself with supportive friends and family always helps too - find an equally unfit mate to make sure you stay motivated!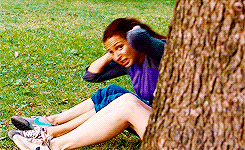 Even more from UNiDAYS
We bring the best discounts from the best brands to college and uni students, as well as exclusive videos, articles and loads of tips and advice to make your student life even better - all for free!
Join now or log in to start saving on everything from food comas and fashion to (finally) getting fitter.
Verify now to start saving on everything from food comas and fashion to (finally) getting fitter.


Got a lot to say? We're always looking for awesome guest bloggers. Get in touch with your ideas!