The phrase "summer body" can haunt us all when the warmer months roll around and you're still in a cosy winter-comfort-food mindset. It can be tough on your body and mind to go through seasonal or monthly diets, intense workout regimes or cleanses to undo your bad eating habits of the past or kick start a completely new way of working out.
What you really need is to find something that works for you all year round, a routine that you know makes you feel good and is something you can stick to, no matter what time of year or how little motivation. Here are some of our tips.
1. Drink more water
Water improves so much about your health including your skin, your mood and how your body feels. In 2017, Healthline reported that drinking more water can help with modest weight loss, slightly reduce appetites and reduce calorie intake. It can also help with bad moods, being constantly hungry and getting headaches (as these are all symptoms of dehydration). Does drinking water = losing weight? There are more factors to this but the more hydrated you are, the better you'll feel overall. Bottom line: Drink more water (about 2L a day is recommended).
2. Get a work out buddy
Nothing says motivation more than working out with a friend.  I'll admit, I find gym classes pretty daunting and stepping foot into the weights section alone is intimidating as heck. By having a friend there with you, it's a perfect way to get fit together and we all know the best goss comes out at the gym. Set yourself fitness goals to achieve each time you meet to work out, and you'll see positive results pretty quickly.
3. Get ready to run
Or walk. Baby steps. If you find yourself feeling restless after being stuck behind a desk all day studying or working, get some fresh air outside by going for a walk, jog or run. The fresh air, time away from screens and time for yourself and some of your favourite tunes is a great way to stay fit and get in some mental health time. Track your workout with a running app (there are so many to choose from on the app store), you can track your route, time, speed and calories burned, which always feels like a major accomplishment.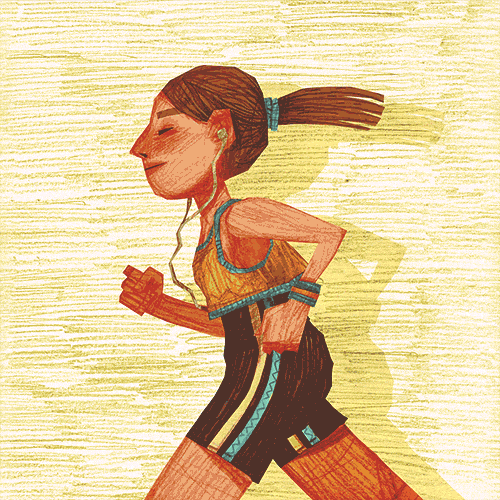 ‌
4. Short & sharp workouts
Feel like you simply don't have the time to get your fit on at the moment? I get it, deadlines, work, friends, studying... You're busy.  But why not put those brain-breaks to good use.  If you're having a 10-minute break from studying, why not blitz a short workout? Try something like HIIT (high-intensity interval training), aerobics, or even dancing like a maniac to that song that gets you going. You'll get your heart pumping and have better focus for when you go back to the books. Perfect!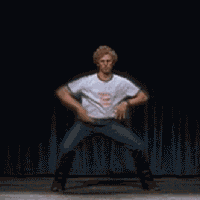 5. Fake the motivation
With all of the above, it's easier said than done. Sometimes its hard to find even a shred of motivation to get up and do something. I like to turn to good ol' retail therapy in these situations and by myself a nice new outfit to work out in because I know it'll motivate me to actually use it.
Here's my thought process: Spend money on a cute work out outfit > feel cute in said outfit > think about trying to make the money spent worth it > work out in the outfit. It's simple and effective.
Don't forget, you can save on a bunch of fitness gear with UNiDAYS, check out our current deals here.
Even more from UNiDAYS
We bring the best discounts from the best brands to college and uni students, as well as exclusive videos, articles and loads of tips and advice to make your student life even better - all for free!
Join now or log in to start saving on everything from food comas and fashion to (finally) getting fitter.
Verify now to start saving on everything from food comas and fashion to (finally) getting fitter.


Got a lot to say? We're always looking for awesome guest bloggers. Get in touch with your ideas!