If you're thinking of going to the snows and you have no idea where to begin planning, you've come to the right place. Heading to the snow with family or friends is the ultimate Winter getaway - get ready for action-packed fun, sore muscles and lots of memories! We're breaking down planning for the snows into 5 simple categories:
1.Where to go
Before you jet off, decide where you want to go based on your skill set, or the skill set of those going with you. Some parks are more family and beginner friendly, whereas others are for the intermediate/advanced snowboarder or skier. Selwyn Snow Resort and Charlotte's Pass are generally recommended for beginners or young families due to their limited capacity so you won't be amongst the advanced skiers and boarders out there. Thredbo and Perisher Blue have great options for all ski levels - they've got beginner lessons and trails, as well as challenging trails for adventure seekers.
2.How to get there
If you want to take the hassle out of packing the car, hiring snow chains and parking, look into booking a Greyhound coach which will pick you up from either Sydney's Central Station, Sydney Airport or Canberra and drop you off right into the ski resort or ski village of your choice (Jindabyne, Ski-Tube or Thredbo). Each Greyhound coach has free WiFi, seat USB chargers, reclining seats, and an onboard bathroom. You can even bring your skis or snowboard with you! Greyhound takes the hassle out of getting to the snows so you literally only need to think about what movie you're watching on the way up and what snacks to bring.
3. Snow gear - Hiring vs. Renting
Complete beginners will probably be fine with hiring the snow gear - boots, clothes, skis, boards, goggles, and helmets. But if you're able to buy your own, I'd recommend getting the basics like your own helmet, gloves, and boots (for general walking purposes, not boots for skiing or snowboarding since that comes with renting the board or ski poles) - it's more hygienic and you'll use them again on your next trip!
4. What to pack
Apart from the essentials like warm clothes, your toiletries, and your snow gear, remember to pack the below:
Sunscreen: Snow reflects more UV rays than water so sunburns are pretty common
Sunglasses: For when you don't have your goggles on
Moisturiser & Lip Balm: You'll need this after a day on the slopes
Neck Warmer or short scarf
Beanie/Headband
Thick socks (moisture wicking)
5. What to do
Decide with your friends or family if the group would prefer skis or boards and go from there! 10/10 would recommend booking a lesson if it's your absolute first go. The classes are great at teaching you the proper form, how to get back up if you've fallen (and you will, multiple times) and which slopes are best suited for you. You'll probably pick it up really quickly but it's great to cover off the basics! Now's a good time to grab an early-bird deal for ski passes and lesson bundles so look into it before spots fill up.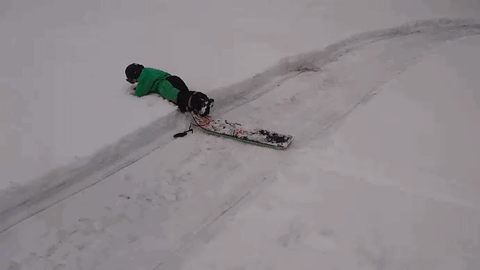 Enjoy the snowy season!
Want to win the ultimate snow trip for you and a friend?
Win Greyhound transfers to/from Thredbo + heaps more! Enter here.
Even more from UNiDAYS
We bring the best discounts from the best brands to college and uni students, as well as exclusive videos, articles and loads of tips and advice to make your student life even better - all for free!
Join now or log in to start saving on everything from food comas and fashion to (finally) getting fitter.
Verify now to start saving on everything from food comas and fashion to (finally) getting fitter.


Got a lot to say? We're always looking for awesome guest bloggers. Get in touch with your ideas!