2019 is finally here and now we're left wondering what films are going to grace our cinema screens. Well, look no further! Here is your official low down.
FEBRUARY
How to Train Your Dragon 3
If the trailer starts with "there were dragons, when I was a boy", I feel like we're in for a tear-jerker.
MARCH
Us
Jordan Peele, the director of Get Out is back at it with another psychological-horror-thriller following Adelaide Wilson (Lupita Nyong'o), her husband (Winston Duke) and son who are haunted by a traumatic experience of the past.
Dumbo
This live-action (although Dumbo is animated) film is getting the Tim Burton treatment and stars familiar faces like Michael Keaton, Danny DeVito, Colin Farrel and Eva Green.
Captain Marvel
This hugely anticipated super-hero film starring Brie Larson as Captain Marvel could rival DC's Wonder Woman as the Highest-Grossing Superhero Origin Film.
APRIL
Avengers: End Game
How will it all end!?
HELLBOY
I never really got into Hellboy, but David Harbour a.k.a Hopper from Stranger Things is reprising his role so hopefully it's good!
MAY
Aladdin
Starring Mena Massoud as Aladdin, Naomi Scott as Princess Jasmine and as you've probably have already heard, Will Smith as the not-blue-but-maybe-blue Genie.
Detective Pikachu
Ryan Reynolds plays a talking, furry Pikachu. I'm both disturbed and intrigued.
John Wick 3
Keanu Reeves and Halle Berry star in the third installment of John Wick avenging his dog. Never forget.
JUNE
Toy Story 4
Unshed those tears from the ending of Toy Story 3, the toys are coming back whether you want them to or not.
X-Men: Dark Phoenix
There's no Logan, but we're hoping Jean Grey's (played by Sophie Turner) origin story will be equally compelling as the final Wolverine movie.
Men in Black: International
If Tessa Thompson and Chris Hemsworth's chemistry was anything like in Thor: Ragnarok, I think we're in for a good time.
JULY
The Lion King
This "live-action" remake has a star-studded cast; Donal Glover as Simba, Beyonce as Nala. James Earl Jones as Mufasa, Seth Rogan as Pumba, John Oliver as Zazu and Chiwetel Ejiofor as Scar.
Once Upon A Time in Hollywood
Quentin Tarantino + Leonardo DiCaprio + Brad Pitt + Margot Robbie must equal a good time.
Here's what we've been told so far:
AUGUST
X-Men The New Mutants
Too bad if you have X-Men fatigue, the franchise is spitting out something a little darker this time with an unfamiliar group of mutants.
SEPTEMBER
IT 2
Pennywise lives. V keen to see the aged up kids because the likes of James McAvoy, Jessica Chastain and Bill Hader are joining the cast.
OCTOBER
The Addams Family
This movie will be an animated take on the family classic featuring the voices of Oscar Isaac as Gomez Addams, Charlize Theron as Morticia Addams, Chloë Grace Moretz as Wednesday Addams and Finn Wolfhard as Pugsley Addams.
No trailer yet, but here's some more info:
ZOMBIELAND 2
It's been 10 years since we were first introduced to Columbus (Jessie Eisenberg), Tallahasse (Woody Harrelson), Wichita (Emma Stone), and Little Rock (Abigail Breslin). How is this little makeshift family going and have they told each other their real names yet??
Not the trailer, but find out more on the plotline and release date here:
NOVEMBER
Frozen 2
We wonder if there'll be a bigger hit than Let it Go and if it'll be equally as annoying.
Sonic The Hedgehog
Starring Jim Carrey as Dr. Ivo Robotnik and featuring a lot of trap music.
Charlie's Angels
Goodmorning Charlie. This reboot of the 70s classic will star Kristen Stewart, Naomi Scott and Ella Balinska as the angels.
Terminator 6
He really wasn't joking when he said he'd be back. Here's hoping that Arnie's reprised Terminator role doesn't fall flat!
DECEMBER
Wicked
Who will play the titular roles of Elphaba and Glinda? We're still speculating, but this movie is set to release at the end of 2019. Let's hope it lives up to it's Broadway predecessor! Watch Idina Menzel commenting on her dream cast below:
Star Wars Episode IX
The next installment is coming and ofc, it'll be around Boxing Day once again. Can't wait!
Jumanji 3
There's not heaps confirmed about this flick yet, but I feel that we were all pleasantly surprised that Jumanji 2 wasn't THAT bad. While there's no official trailer yet, enjoy the bloopers from Jumanji 2.
Cats
It's another musical to movie adaptation that you might yawn at until you hear who's been cast; Taylor Swift, Dame Judi Dench and Idris Elba. Filming doesn't start until 1st Feb so we don't have much on it at the moment, so here's a Clevver vid:
UNCONFIRMED DATES
The Conjuring 3
I'm already scared.
Shrek 5
If you think you've had enough of Shrek, think again. Not much has been confirmed about this movie, but Dreamworks sure are milking the success of the first two movies.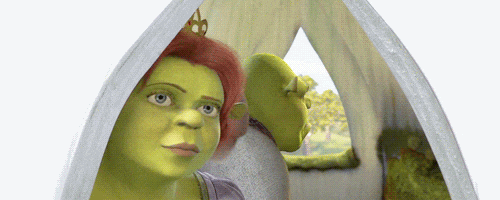 I can hear this GIF
Even more from UNiDAYS
We bring the best discounts from the best brands to college and uni students, as well as exclusive videos, articles and loads of tips and advice to make your student life even better - all for free!
Join now or log in to start saving on everything from food comas and fashion to (finally) getting fitter.
Verify now to start saving on everything from food comas and fashion to (finally) getting fitter.


Got a lot to say? We're always looking for awesome guest bloggers. Get in touch with your ideas!