Spring is finally here! Which, we all know is Australian for "not quite hot enough to melt you into a puddle, but still warm enough to encourage the development of a glisten."
We've all been there - you spend hours on your makeup for something - a day at the races, a party you've resented attending, or a music festival only featuring one artist you want to see - the struggle can be real, but you still wanna look good, right? You get halfway through the day and notice yourself slyly dabbing sweat off your brow and upper lip. Something we all take for granted when we are not wearing an array of colourful cosmetics that will soon clog our pores to an inch of their life. What if we told you we could help you fix that blotchy, smudged mess, and ensure it doesn't happen in the first place?
Don't worry, we got you! Read on, cause we're bringing you 5 hot tips and products (which you can use UNiDAYS discounts on) to [almost] sweat-proof makeup!*
*Depending on your personal level of perspiration.
1. Use a setting spray 💦
We spend far too long watching makeup influencers douse their face in setting sprays they swear by, but we take this with a grain of salt, (esp. if they have an affiliate link) But don't diss it 'till you try it! If you're a slightly oily (or sweaty) cherub, it's recommended to use a fine mist, to lock in your look - even though we've been told hairspray does the job, we recommend something a little friendlier on the skin, like the Skindinavia Oil Control Makeup Finish Spray.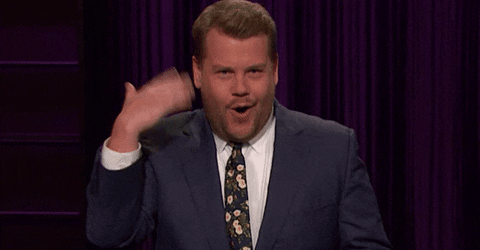 A few sprays of this and you'll be flawless for longer. Also, trust us when we say this s**t lasts forever!
2. Lower your Coverage ⬇️
We promise you don't need to wear too much heavy makeup if you're going to spend all day in the sun. (Girl, you're beautiful just the way you are).
The more natural, the better, a la Perrie Edwards and her adorable freckles. Lighten up, honey! Use a BB or CC cream with lighter coverage (and if you're super savvy, with an SPF), you'll glow in the sun, your natural skin will peek through and overall, you'll look fresher, for longer! We recommend the L.A Girl PRO BB Cream, affordable and perfect for a sheer glow!
3. Ditch the brush and go for a sponge 🙌
Unless you're still living in 2010, we're hoping you've graduated from using your hands to blend your foundation, to a brush.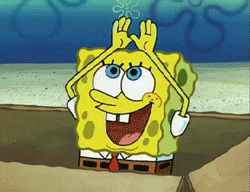 There are some great ones out there, don't get us wrong - but after a certain use, you get a little streaky. We recommend one of the many blending sponges out there, such as the Real Techniques Miracle Complexion Sponge, easy to use, affordable and perfect for a flawless finish, no matter your level of coverage.
4. Waterproof or Bust ☔️
Regardless if you're dancing till you drip, or attending poolside parties this Spring, you can't go past a good Waterproof liner x mascara duo. There is nothing more satisfying than wiping under your eyes after a long day and seeing no black smudges!
Try the L'Oreal False Lash Wings Waterproof Mascara which pairs perfectly with the Kat Von D Dagger Waterproof Tattoo Liquid Liner for a seamless, smudge proof combination.
5. Two words - Blotting 👏🏻 Sheets 👏🏻.
If you've never used a blotting sheet, not sure what rock you've been housed under, but think baking paper in face-sized squares. These bad boys will soak up excess oils and prevent the dreaded "forehead shine" we all so desperately try to avoid.
You can buy these from loads of places, but Sephora stocks the Fenty Beauty Invisimatte Blotting Paper, so why look elsewhere? (esp. bc you can use your UNiDAYS discount 😉)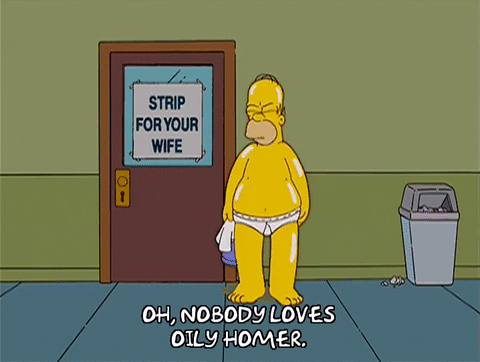 Other than these tips, we encourage the occasional makeup-free event, embrace the skin you're in and let your natural beauty do the talking - it's pretty empowering tbh!
---
Thanks for writing for us Shannon!
Shannon is a self-proclaimed dumpling enthusiast that watches far too much YouTube, knows far too many Broadway lyrics and spends way too much money on food (you do you gal! 👏). Follow her on Insta @shannon.katee and check out her podcast Try Not To Need Me.
Do you want to be a guest blogger like Shannon?
All you have to do is send an email to anzblogger.enquiries@myunidays.com. Just include a sample of your writing in your email and we'll chat to you soon!
Even more from UNiDAYS
We bring the best discounts from the best brands to college and uni students, as well as exclusive videos, articles and loads of tips and advice to make your student life even better - all for free!
Join now or log in to start saving on everything from food comas and fashion to (finally) getting fitter.
Verify now to start saving on everything from food comas and fashion to (finally) getting fitter.


Got a lot to say? We're always looking for awesome guest bloggers. Get in touch with your ideas!