Have you ever wondered how long it takes for an employer to glance at your resumé? Let's get our Eddy-McGuire hats on:
A) 22 Seconds
B) 15 Seconds
C) 6 Seconds
You ready? Lock it in? Well friends, the average is six seconds. What can you bloody even do in six seconds, you ask? Yeah, not too much. Ideally, you'd want your resumé to twist everything that's happened in your life as a positive, to make you employable. Well, we've thrown together some sneaky tips to help you impress that HR manager.
1 Less Is More
That's right. Because you only have six seconds, you want to firstly condense everything you want to say on your resumé to just two pages - at an absolute maximum. Anything more will give the impression that you're overcompensating for something or just simply trying too hard. Don't be that person. In saying that, you don't need to give a poetic epilogue at the start of your resumé.
Really, employers don't care about where you live. If it's relevant, they will ask. So the beginning of your resumé should just state your name, phone number, email, and link to your LinkedIn profile. If you don't a LinkedIn profile yet, go make one now - and for goodness sake make sure you upload a professional headshot. When it comes to references, try the available upon request approach. Sometimes employers won't feel the need to contact a referee, and you can save a little space.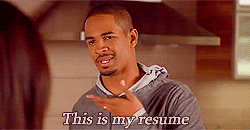 2 Wording Is Everything
And that's not just sentence structure. I'm saying specific words here. It's important to show that there's more to your vocabulary then just: "I finished this", and then after "I finished this". This is exactly where your handy thesaurus is your best friend. What are other words that mean 'finished', you ask? Conducted, completed, attained, achieved... you get the idea. Also, the more words you put from different varieties, the more accomplished you will look. Sounds weird, right? But it's true. And this helpful little tip can be used in every single aspect of your resumé.
If you're throwing in a career objective, don't waffle on. Be very clear as to what kind of job, or career, you are looking for. It can be one very general sentence to suit all jobs but remember to alter it if you apply for different industries. You don't want your resumé to say you're looking for a job in news when you apply for a job as a paralegal... trust me.
3 A Small List Of Your Duties & Achievements At Each Job (Not An Essay)
You will inevitably do this if you haven't had that much experience. But if your resumé lists 50 different jobs you've had, it might be difficult to understand whether a list of your duties and accomplishments is necessary. Trust me, it is. It's pretty impressive to have worked at different places, for reasonable amounts of time. But can you also chop your time at previous roles into short amounts of text?
Under each job title, a simple list of four duties or achievements you conducted during the job will help to show the range of skills you possess or have learnt from each gig. Sometimes it's also difficult to describe each duty that's further than just "counted cash". The wonderful world of Google helps with that. Simply look up "bartender duties" or "call centre agent duties" and there are plenty of websites that intelligently describe the duties required for each job - hello a classy version of you.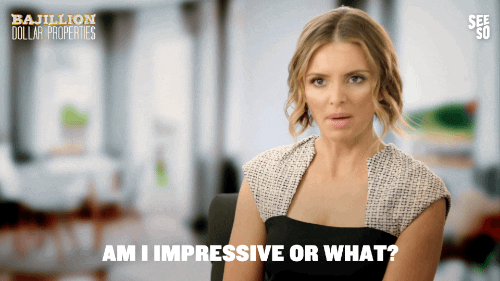 Even more from UNiDAYS
We bring the best discounts from the best brands to college and uni students, as well as exclusive videos, articles and loads of tips and advice to make your student life even better - all for free!
Join now or log in to start saving on everything from food comas and fashion to (finally) getting fitter.
Verify now to start saving on everything from food comas and fashion to (finally) getting fitter.


Got a lot to say? We're always looking for awesome guest bloggers. Get in touch with your ideas!