Looking for a cheap night out? You've come to the right article, my friend.
DiDi, the lowfare rideshare app dedicated to enabling their riders to do more and pay less, have rounded up the top visited places in Melbourne's city, a.k.a the best places where you can expect your DiDi driver to arrive in less than 4 mins. And us? We looked into the places that have the best student deals, 2-for-1s, free entry or weeknight specials.
We're both keen on providing opportunities for students to save their hard-earned $$$, so you can actually get 10% off your next 10 rides with DiDi on UNiDAYS and enter our comp to win free DiDi rides for a YEAR! Enter here.
IKEA Richmond
A date in IKEA? Reeeal original. You can blame 500 Days of Summer (remember that movie?) for popularising the idea of spending a totally free day in the showrooms of IKEA. But no one can deny that it's pretty fun to browse the showrooms, fantasise about decorating your own place and indulge in the mash, meatballs and lingonberry afterward. Best part is it's heaps affordable since browsing is free and they have that insane $2 hotdog + drink combo. Although, your date might not be keen on a gold-coin lunch. 🤷
Naked for Satan
Are you a fan of seafood? You're in luck. Naked for Satan does $0.90 oysters every Thursday and Friday night! And if suspiciously cheap molluscs aren't your thing, they have a bunch of other specials available in their downstairs tapas lounge or upstairs rooftop bar. Whether you're in the mood for spritzer or sangria specials, this Fitzroy establishment is the perfect spot.
B. Lucky & Sons at Melbourne Central
Bring your student ID and get dropped off at B. Lucky & Sons on the 3rd floor of Melbourne Central, and you'll enjoy a whole night of unlimited arcade games for just $20 on Tuesdays. They've got the classics like Mario Kart and Space Invaders as well as a huge menu of food and drinks - think bubble tea, pizzas and fancy cocktails.
Hawthorn Hotel
Hawthorn Hotel are out here trying to cure Mondayitis with Trivia and $14 Parmies and I'm honestly here for it. Trivia kicks off at 8pm if you and your date are into it. If not, the hotel offers a bunch of other weeknight specials like Tightarse Tuesdays - dubbed the "original and best student night" featuring $2 champagne sunrises, $7 pizzas and DJs from 9pm. Check them out here.
Village Cinemas Jam Factory
If you're more into a dinner + a movie kinda date, head on over to Village Cinemas Jam Factory on a Friday after 5pm and flash your student ID for $12 tickets. Popcorn won't cost an arm or a leg either, you can get a large one for $4. Catching the latest flick with a snack for just $16 is pretty perfect, let's just hope your date doesn't love asking questions during the movie.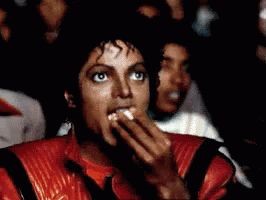 New Guernica City
You don't have to always go out on a Tuesday night just to catch a good deal, so check out New Guernica City on a Friday night from 4-8pm to take advantage of the 2-for-1 special on Pints of Keeper's lager, all Spirits, and house wine! Friday nights are Chiladelphia nights, so you can also grab a feed of $10 Pizzas or split a bottle of wine and a cheese board if you're feeling fancy. 🥂
Even more from UNiDAYS
We bring the best discounts from the best brands to college and uni students, as well as exclusive videos, articles and loads of tips and advice to make your student life even better - all for free!
Join now or log in to start saving on everything from food comas and fashion to (finally) getting fitter.
Verify now to start saving on everything from food comas and fashion to (finally) getting fitter.


Got a lot to say? We're always looking for awesome guest bloggers. Get in touch with your ideas!