This post is brought to you by Zookal
Haven't heard of Zookal? They're here to ease the pain of getting fresh textbooks for the new semester. Zookal is an online textbook retailer that lets you buy cheap textbooks or rent them at easy, affordable prices. They were founded by a group of savvy students in 2011 who were just looking for a better option than spending thousands of dollars on their books throughout their degrees.
Getting textbooks for cheaper really is a no-brainer, but if you're not convinced, here are 5 reasons why you should try Zookal this sem:
1. Rent it
There seems to be a stigma around renting books for uni, but let's face it, once the semester is done, what do you actually do with your books? You try to sell it, of course! That is if the Uni hasn't released a new edition of the book for the next lot of students. Paying for a fresh book and only using it for the semester, then selling it once the semester is done is basically like renting it anyway. No one needs the stress of navigating Gumtree or Facebook Marketplace at the end of the sem, plus renting saves you up to 70% off the RRP!
2. Browse by University
Zookal makes it easy to find books specifically for your degree. You can browse by University and degree and all the available textbooks will come up. No need to mess around with the ISBNs, edition or author names. Easy peasy.
3. Easy payments
Afterpay is an option for payment so you can pay off books in instalments, which means for once you can kick off the semester without a watertight budget because you've already saved a bunch on textbooks. Yes, you SHOULD treat yourself to lunch today.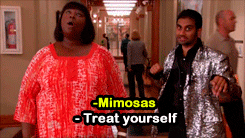 4. Even easier rental returns
If you've rented a book and it's come the time to return it, you don't need to drop it off back at the warehouse. In fact, you just jump on your account, create a return label and select the closest ParcelPoint or AusPost office near you and drop off the books there. Did I mention it's also free? 🤑
5. Get textbook solutions for $10
It's hard to study when you don't know if your answer is the right one. Zookal offers the solutions to popular textbooks, written by trusted subject matter experts and most of these solutions are just $10.
BONUS Reason: Get 15% off with UNiDAYS
Yup, students can now get 15% off their next online purchase from Zookal, available until 11th March 2020. Grab your savings HERE.
Even more from UNiDAYS
We bring the best discounts from the best brands to college and uni students, as well as exclusive videos, articles and loads of tips and advice to make your student life even better - all for free!
Join now or log in to start saving on everything from food comas and fashion to (finally) getting fitter.
Verify now to start saving on everything from food comas and fashion to (finally) getting fitter.


Got a lot to say? We're always looking for awesome guest bloggers. Get in touch with your ideas!