50% Off
Enjoy 50% Off a standard subscription when you subscribe to the Financial Times online at ft.com.
Get now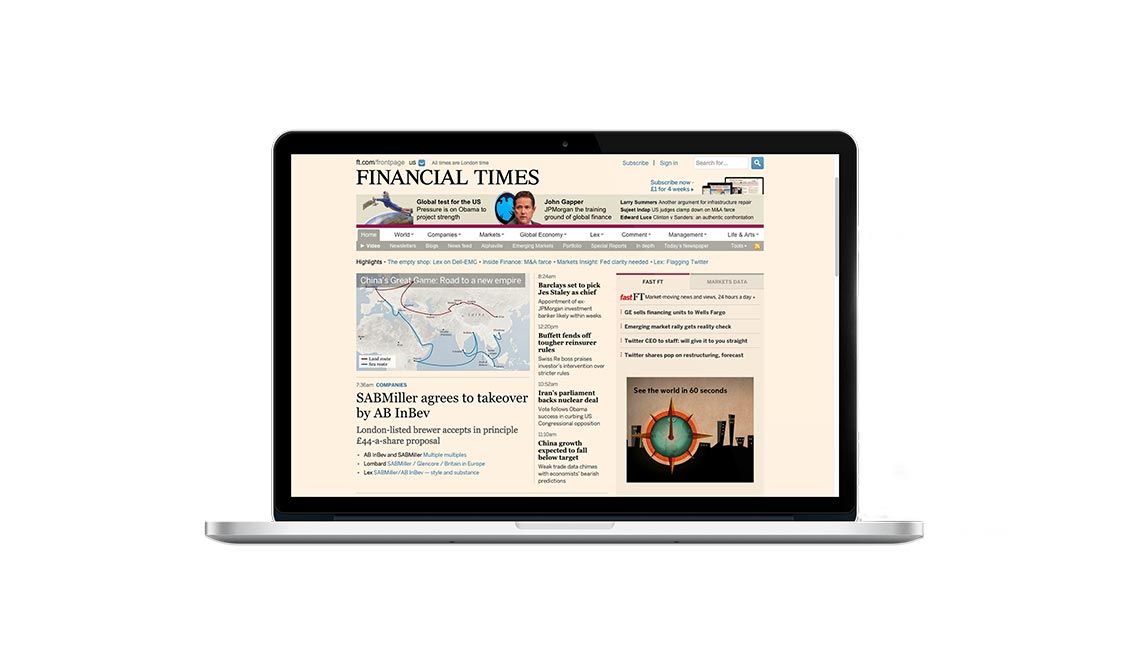 About Financial Times
Financial Times is one of the world's leading business news and information organisations, recognised for our authority, integrity and accuracy. Providing essential news, comment, data and analysis for the global business community.