Click the button below to continue to the 
HP Student Store
where you can benefit from up to 35% Student Discount. You can save up to 10% on PCs, up to 20% on printers, up to 30% on supplies & up to 35% on accessories. How great is that? Simply head on to site, find the HP perk and click through. You don't need to do anything else — the prices displayed will include any discount you're entitled to as part of the HP Student Store discount. It's as easy as that.
1. Money-saving laptop bundles
With 15 months McAfee LifeSafe
this HP 15-ac07na
is a great heading back to uni laptop. At only £279.00 this is one hell of a bargain and you get Windows 8.1, Intel® Pentium® 3825U processor, a 39.6 cm (15.6") diagonal HD screen, DTS Studio Sound™ with 2 speakers and 4 GB RAM with 1 TB storage. That's a well good deal in tech speak.
2. Print for less
If you're on a print-heavy course like I was, (I did Fashion Marketing and we always had a lot of materials to print out!) you'll need a great printer. The
HP Envy 5640 e-All-In-One
is a great pocket-friendly printer that's only £53.00. You can print from your smartphone, tablet and laptop on this bad boy. Don't forget your
ink
too!
3. Keep it safe
Obviously having a great laptop is fab but you definitely need to grab a handy bag to carry it around in. With HP and
UNiDAYS
® you can grab up to 35% off accessories. If you need a travel-friendly strap the
HP Essential Messenger
bag is only £10 and if you're just after a sleeve to keep it cosy, the
HP Spectrum Sleeve
is under £12 too!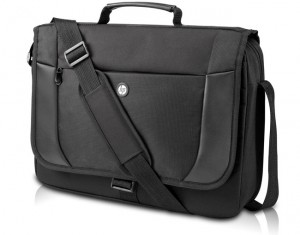 4. The accessories
From mice to speakers, you're gonna need the added extras, right? We're loving the
HP Roar Plus Wireless Speaker
- perfect for flat parties. Just don't tell your dad that's what you're using it for!
5. PC vs laptop!
Prefer a PC and a monitor to a laptop? Kick it old school with a modern edge by grabbing an
HP Pavillion 300-020na Mini PC
. This guy has Windows 8.1 64 bit and upgrades to Windows 10 plus an Intel Pentium 3558U processor and 4GB DDR3L RAM and 500GB SATA hard drive. It also has all the power without the tower in a featured desktop PC that is just 2 inches tall!
Even more from UNiDAYS
We bring the best discounts from the best brands to college and uni students, as well as exclusive videos, articles and loads of tips and advice to make your student life even better - all for free!
Join now or log in to start saving on everything from food comas and fashion to (finally) getting fitter.
Verify now to start saving on everything from food comas and fashion to (finally) getting fitter.


Got a lot to say? We're always looking for awesome guest bloggers. Get in touch with your ideas!