It's back! 20% off
Superdry
 is here just in time to sort your summer closet out. Whether you're having a staycation or you're escaping on an airplane, Superdry have some seriously sunshine worthy pieces that we just had to share!
One for the girls
I'm going to kick off with one of the most important things in a girls' wardrobe. Shoes! Summer shoes have to be my favourite of all the footwear because it's finally time to let your toes run free. Get rid of those heavy boots and thick socks, treat yourself to a pedicure and let those feet smile. These super-chic 
Isabelle Espadrille Wedge Sandals
 come in brown and black and are super versatile. A wedge is great for the summer as you still get all the height of heels but they're much more casual and you don't have to worry about sinking into the grass. For more of a day sandal these 
Sandbar Double Strap Sandals
 are hitting the metallic trend straight on.
You can't head on vacay without new swimwear though, right? That's literally the point of going on vacation. You can't get more classic than stripes and this 
Marine Stripe Bikini
 is super flattering. If you fancy a one-piece then the 
Super Swimsuit
 is sporty, cool and mega supportive.
Boy, oh boy!
You may not think that accessorizing is on the top of your list this summer guys but once you've got your hands on the 
Cork Flip Flops
 and 
Voltage Sunglasses
 it'll be all you can think about!
Boost any old pair of shorts or khakis with a statement shirt that's going to make sure that you stand out from the crowd. The guys in the office here are fighting over the 
Southbank Blue Shirt
 & 
Navy & Pink Shirt
s.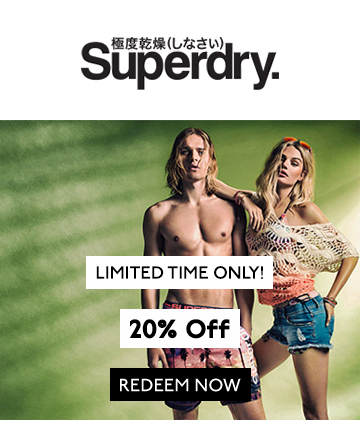 Even more from UNiDAYS
We bring the best discounts from the best brands to college and uni students, as well as exclusive videos, articles and loads of tips and advice to make your student life even better - all for free!
Join now or log in to start saving on everything from food comas and fashion to (finally) getting fitter.
Verify now to start saving on everything from food comas and fashion to (finally) getting fitter.


Got a lot to say? We're always looking for awesome guest bloggers. Get in touch with your ideas!