When it comes to Halloween, celebrity costumes are always bigger and better than our own and whether you're looking to copy your favourite outfit or just laugh at some of the weird and wonderful creations, this post is sure to get your creative Halloween juices flowing.
Traditional Halloween outfits are always a good way to go because people will usually know what you're supposed to be. Chloe Grace Moretz and Kim Kardashian went with that philosophy, whereas Kate Moss went with something a little harder to guess by dressing as Cara Delevingne.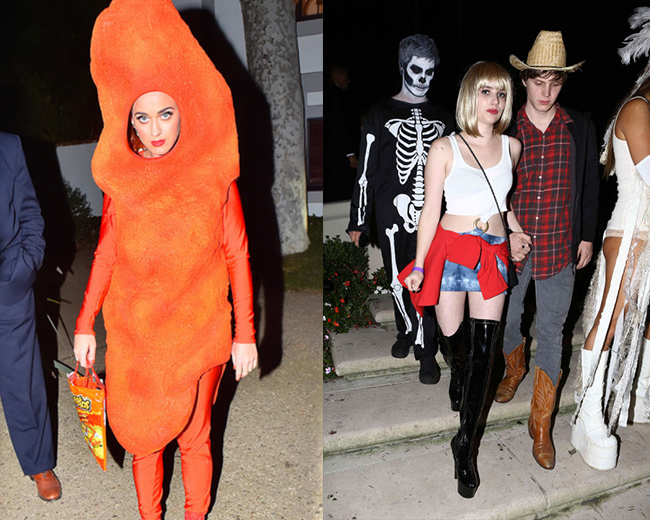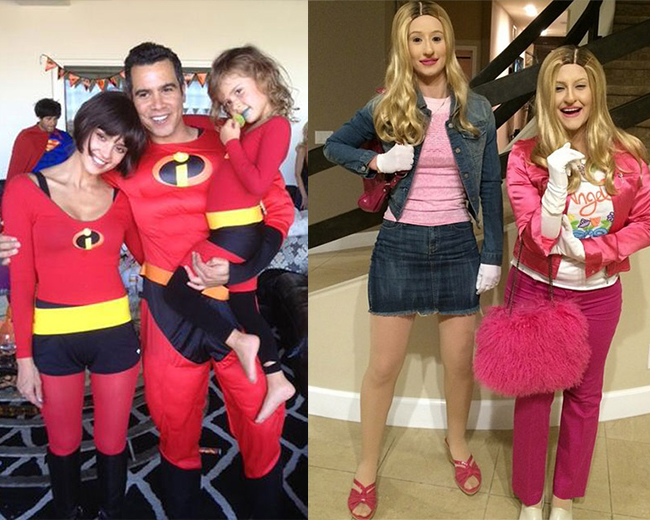 Dressing as a pop culture character seems to be popular. Katy Perry went with downright weird as a giant popular cheese snack, a Cheeto. And Emma Roberts injected a little irony by dressing as Vivian, her real-life Aunt's most iconic role as the working girl from Pretty Woman. Iggy Azalea has dressed as both Disney character Cruella De Vil and comedy favourite White Chicks while Perez Hilton went for a more outrageous Miley Cyrus costume. Keeping it in the family, Jessica Alba got her husband and daughter involved in her Incredibles outfit idea.
In fact group costumes seem to be a pretty popular choice. Besties Kendall Jenner and Cara Delevingne dressed as gaming duo Mario and Luigi while Rihanna and her friends went with a cartoon influence and dressed as Teenage Mutant Ninja Turtles. I dare you not to say 'aww' at this cute family snap. Neil Patrick Harris and his husband dressed as Tweedle Dee and Tweedle Dum with their daughter dressed as Alice and their son as the White Rabbit.
If you want to include a little history in your costume then take a leaf out of Anne Hathaway's book and dress like Cleopatra or a go with a slightly creepier outfit like Alexa Chung as a dead Marie Antoinette. A little creepy can't hurt after all, it is Halloween.
Even more from UNiDAYS
We bring the best discounts from the best brands to college and uni students, as well as exclusive videos, articles and loads of tips and advice to make your student life even better - all for free!
Join now or log in to start saving on everything from food comas and fashion to (finally) getting fitter.
Verify now to start saving on everything from food comas and fashion to (finally) getting fitter.


Got a lot to say? We're always looking for awesome guest bloggers. Get in touch with your ideas!