Mother's Day is drawing closer and closer by the day. Time to make the special lady in your life feel even more loved! But, what do you buy for her if she's got everything? We've got 5 awesome ideas that you can whip up in a few hours and really make her smile.
1. Personalized coasters
These awesome coasters made out of Scrabble tiles can be adapted to say any of her favorite four letter words. You can create it with names of your family, your pets, her favorite drinks, anything!
2. Nom central Pinterest board
Parents love when you cook for them, so take the plunge and grab a recipe off our foodie Pinterest board. We love the look of these blackberry and lemon cupcakes - how pretty is that frosting?
3. Homemade beauty products
From DIY Soap to flavored Bath Bombs, you can create the nicest beauty and skincare goodies from most standard kitchen ingredients. Plus, these are much kinder to skin than usual, shop-bought varieties.
4. Photo albums & scrapbooks
This could document your most recent family holiday, or even your favorite moments from your childhood, anything with memories will make this amazing! Bind them all together in a ring-binder or even take them to a professional shop to be bound for that extra special touch. The thought definitely counts with this one, don't worry if it's not as neat as you hope.
5. DIY macrame bracelets
Kind of like grown-up friendship bracelets, these Macrame bracelets are perfect for stylish Moms. All you need is pastel colored thread and something pretty to have in the middle of it all, plus a steady hand!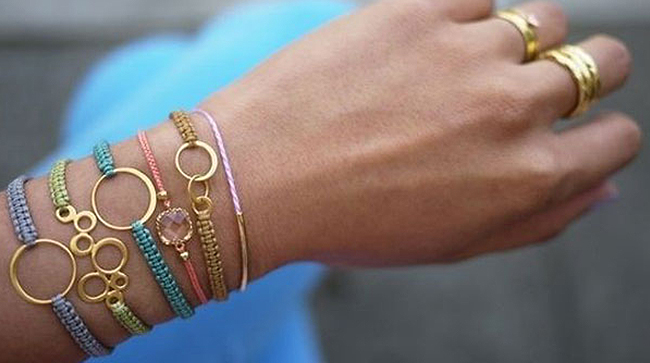 Even more from UNiDAYS
We bring the best discounts from the best brands to college and uni students, as well as exclusive videos, articles and loads of tips and advice to make your student life even better - all for free!
Join now or log in to start saving on everything from food comas and fashion to (finally) getting fitter.
Verify now to start saving on everything from food comas and fashion to (finally) getting fitter.


Got a lot to say? We're always looking for awesome guest bloggers. Get in touch with your ideas!