If you love apps as much as us here at
UNiDAYS
, you're in the right place. I thought I would round up my top 10 useful apps for uni students to make your life that little bit easier. And, don't forget that you can get 10% off at the
Apple Store for Education
(this includes iPads!)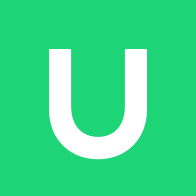 SoundNote
Fed up of scribbling notes down as quick as you can, trying not to miss any information? That can be a thing of the past with SoundNote. This app will track what you type and draw while recording audio, so you can be sure you've got everything you need. Game changer!
Freedom - reduce distractions
Need an app to reduce distractions? We all do! For some reason, when studying, distractions seem to be 10x harder to avoid. Typical. Well, the Freedom - Reduce Distractions app is there to block digital distractions to help you be as productive as possible. It works by disconnecting apps/emails/browsers from the internet whilst you study, then once you're finished, simply reconnect.
Mobile Banking
Now, I know that this may seem like a boring one, but it's so important to keep track of your finances. Most banks nowadays have their own mobile banking app so you can see exactly what's going in and out. Use the app to see where you're spending too much and budget. Honestly, you'll thank me in the long run.
RefMe - Harvard referencing
Harvard Referencing has to be the bane of every student's life. You've written your essay and you're totally happy with it and then you realise you've not done your referencing and the world comes crashing down around you! This handy app allows you to scan your book or journal in by the barcode and it generates references for you. You can also search by title and author and paste URLs! Then you can send your list straight to your word doc from RefMe. Easy!
Drunk Mode
This app is genius for keeping you safe when you're a little bit tipsy. It has a load of cool features such as 'find my drunk' so that you can track your friends through GPS to avoid losing them and being on your own. It also has a  'stop drunk dialling' feature, where you can block selected contacts so that you don't do the 4am drunk phone call to your ex.
 GoConqr - examtime
Like the first app, GoConqr is great if you're not about the notebook and poster life. This app will be your digital revision bestie; you can study anywhere and everywhere, making flashcards, quizzes, slides (etc) all from your phone.
Moovit
If you're anything like me and hate public transport, I'd advise downloading Moovit. It's the #1 local transport app in the world, so you can rest assured that all the information is up-to-date and legit. Moovit will help you track public transport across the UK and alert you on any updates on your most frequently used routes. Thank you Moovit, thank you.
Student Chef
If you're not quite Jamie Oliver, don't worry about it. Food apps like Student Chef compile loads of simple student-friendly recipes for you to make on your own. It has everything, fish, chicken, snacks, pasta and so on. Give it a go!
Sleep Cycle alarm clock
The tagline for this app is 'waking up made easy'. I never thought I'd hear that. Waking up is a challenge any day of the week, but especially when you have a lecture/revision to do, so make sure you feel refreshed by using this sleep cycle alarm clock app. It will analyse your sleep and wake you up in your lightest sleep phase to avoid that groggy, 'I hate everyone and everything' kind of mood.
And last but not least, UNiDAYS®
Of course! With tonnes of amazing discounts from Apple to ASOS to McDonald's, you'd be a fool to miss out. And it's free. You can get it
here
for your iPhone or
here
for Android devices.
Even more from UNiDAYS
We bring the best discounts from the best brands to college and uni students, as well as exclusive videos, articles and loads of tips and advice to make your student life even better - all for free!
Join now or log in to start saving on everything from food comas and fashion to (finally) getting fitter.
Verify now to start saving on everything from food comas and fashion to (finally) getting fitter.


Got a lot to say? We're always looking for awesome guest bloggers. Get in touch with your ideas!