Since the holidays are quickly approaching, I thought that it would be great to do a Holiday Gift Guide for a brother or sister! Since Urban Outfitters sells both men and women's clothing and accessories, I decided to focus on finding gifts from their store! Another awesome thing about Urban Outfitters is that they have both lower priced and higher priced gifts depending on your budget. Don't forget that you can use your UNiDAYS® account to get 10% off at UO!
Sister, Sister!
At the lower end of the budget scale, this super pretty
Initial Bar Necklace
is a perfect thoughtful gift. This necklace is a simple gift but it's something that can be worn everyday. Plus it's personalized so it shows that you took time to find her a gift. It comes in silver and gold so you can pick her favorite for less than $15!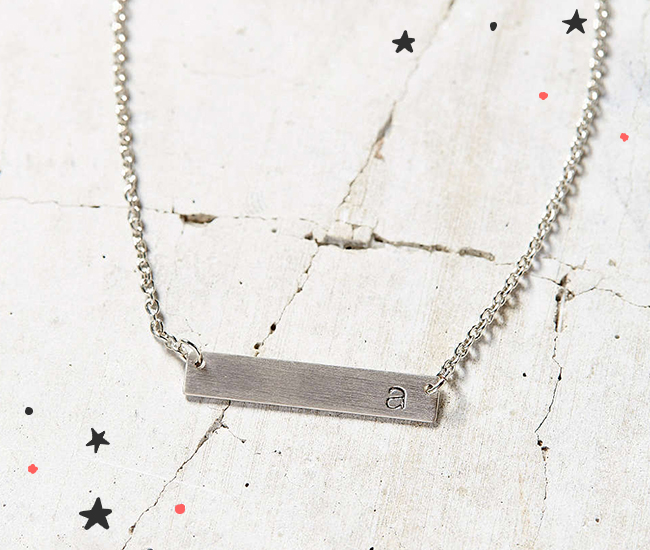 Another cute gift if you're on a budget is this
rose gold portable charger
. Portable chargers are so good to have. I'm always on my phone and it usually dies really fast. I use my portable charger almost everyday!
A perfect mid-budget buy is sunglasses and these
Quay mirrored
ones are awesome. Statement sunglasses are important to any wardrobe. They sometimes even make an outfit!
Every music lover needs a record player. These Crosley Cruiser ones are portable and easy to travel with. I actually own this one in orange and I use it all the time. Save just under $10 with your college discount too!
Oh, Brother!
Watches are one of the most important pieces to an outfit, they add something extra to the outfit while being useful at the same time. I never see my guy friends without a watch on! I love this Nixon metallic gold watch, it's super cool and great if you want to really treat your brother this holiday season. 
On a serious budget? Beanies are a simple gift that he will love. Plus this is a
pack of three
that has a few different colors in it. It gives a little more thought compared to giving just one beanie. Grab 3 beanies for only $27 using your
UNiDAYS
® college discount.
A camera is a really cool and creative present. This
Lomography Camera
kit comes with 1 camera, 4 color filters, and fisheye, portrait and close-up lens attachments. It's perfect for an adventurer who loves to capture his surroundings.
These sunglasses
are a classic staple piece. The vintage style makes them really wearable with neutral colored items. Also, they will go with a lot of things that he already owns. Happy Holiday shopping guys!
Even more from UNiDAYS
We bring the best discounts from the best brands to college and uni students, as well as exclusive videos, articles and loads of tips and advice to make your student life even better - all for free!
Join now or log in to start saving on everything from food comas and fashion to (finally) getting fitter.
Verify now to start saving on everything from food comas and fashion to (finally) getting fitter.


Got a lot to say? We're always looking for awesome guest bloggers. Get in touch with your ideas!