Every time I talk about how fast the year is going it makes me feeling like a 65 year old woman going on about life flying by, but it is so true! Already, we're in October and before we know it it'll be Christmas. And even though it's crept up on us weirdly quickly, I'm so happy that October is here because it is definitely one of the best months (apart from June because it's my birthday month). Get ready for feeling cozy, drinking seasonal drinks and snuggling down to the new seasons of your favorite TV shows! Not only for those reasons, but October is the best because...
1. It's Pizza Month!
So if you need me, you will find me eating pizza for breakfast, lunch and dinner. And perhaps an afternoon snack. It's also World Pasta Day on the 25th so a trip to Pizza Hut might be in order.
2. Halloween Is Here
Sometimes I actually think I love Halloween more than Christmas! I love costumes and snacks that are made to look like cut-off fingers and searching far and wide for halloween contact lenses in my prescription (if you have perfect vision and can buy any $5 pair from your local fancy dress shop then I envy you).
3. It's Totally Acceptable To Eat Halloween Candy All Month
Yes I am buying 5 large multipacks of mixed sweets and lollies. But they're not for me, they're for trick or treaters. Totally for them, I probably won't even eat one. And I definitely won't be back in a couple of weeks to buy some more because they've mysteriously disappeared.
4. Kids And Animals In Costumes
Literally cuteness overload. Prepare for your heart to melt.
5. Make-Up Experimenting
It's the only time of year where turning yourself into a human pop art piece or wooden doll is considered a valuable skill. These days, people focus more on outrageous makeup than they do on costume so get inventive! And check out pinterest for some pretty amazing ideas.
6. Pumpkin Spiced Everything
The pumpkin spiced latte is back and in a cute Fall limited edition cup too! Time for an office trip to Starbucks.
7. Prepare To Be Scared
Watching scary movies is definitely an October activity - if you need me, you'll find me behind a cushion.
8. Halloween Episodes
This is starting to seem like a reason-I-love-halloween blogpost as oppose to October but Halloween does dominate most of the month! Why is it that the PLL halloween episodes are always the best?
9. The Return Of Your Favourite Shows
As if I needed any encouragement to stay in binge-watching TV shows, now all my favourites are back with a brand new season. I can't wait for The Vampire Diaries and The Originals to come back - I'm also currently obsessed with Once Upon A Time so I'm seriously happy that it's on Netflix!
10. It's Sweater Weather
Get ready for layering and feeling cozy all day every day!
11. Man Candy Month
October is the month that these amazing guys came in to the world. Thank you God.
12. Pretty Colors
October is filled with red and orange and yellow leaves - and stepping on a crunchy one is so satisfying!
13. Apples Galore
Whether it's apple picking, apple bobbing or covering apples in candy or chocolate, they are the fruit of the month.
14. Think Pink
As well as pizza month, it's also Breast Cancer Awareness month so it's the perfect time to do something for a great cause!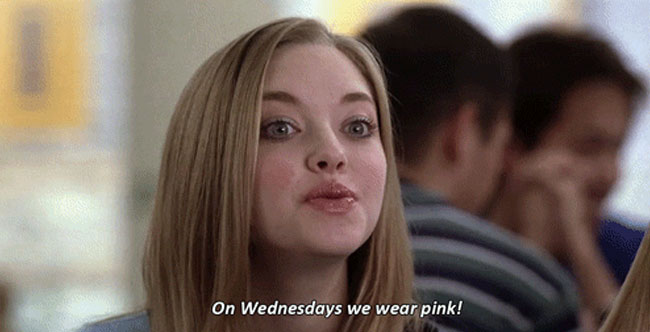 15. Oktoberfest
If the sound of a beer festival plus traveling funfair sounds good to you, then you'll love Oktoberfest. It technically starts in September but you can enjoy the fun on the first weekend of October too.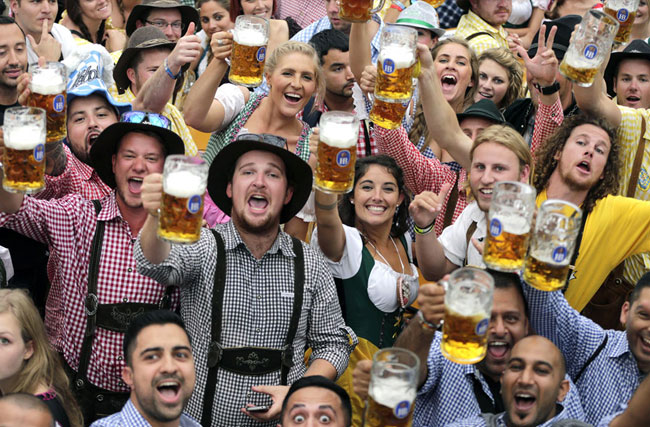 16. It's Homecoming
Time to put on a pretty dress and your dancing shoes; date or no date you should definitely go to all your school dances (you'll end up regretting it if you don't).
Images sourced from
pinterest.com
Even more from UNiDAYS
We bring the best discounts from the best brands to college and uni students, as well as exclusive videos, articles and loads of tips and advice to make your student life even better - all for free!
Join now or log in to start saving on everything from food comas and fashion to (finally) getting fitter.
Verify now to start saving on everything from food comas and fashion to (finally) getting fitter.


Got a lot to say? We're always looking for awesome guest bloggers. Get in touch with your ideas!