The time has home. This Sunday we will see who takes the crown at this year's NFL Super Bowl and we can't wait. But first, prep your snacks. This is important!
Get started
If you're after a little appetiser to get everyone excited for the wealth of food that's about to happen, these 
Baby Bloomin' Onions
 are the perfect crunchy snack. Do all the skinning and slicing ahead of time so all you have to worry about on the day is the cooking! Crispy, caramelised and crunchy, these are the bomb!
For the cheese fans
I mean, who isn't a cheese fan? But if you're seriously into your cheese then I've got two snacks for you that are truly special. First up, the humble sandwich gets an upgrade with these 
Mini Grilled Beer Cheese
. Basically you whip up some amazing beer cheese, a mix of cheddar, beer (obviously) and other magical ingredients until it's spreadable, then grill your cheese like you usually would. I promise it will blow your mind! Next up if you love cheese more than life are these 
Loaded Sweet Potato Skins
, packed full of  loads of cheese, bacon bits and sour cream you've got a snacker's dream right there.
Dip it, dip it real good
Layered dip is awesome for parties but it can end up looking and tasting like a big mush of everything together. Here comes these awesome 
Individual Seven Layer Dips
, you could pre-make these or let people build their own and customise it!
Chicken dreams
No Super Bowl feast is complete without chicken but we're steering away from chicken wings this year and towards sliders because they're cute, bite-size, versatile and incredibly tasty! How about some 
Chicken and Waffles
 or this awesome 
Slow Cooker Buffalo Chicken
! Just simply chicken breast slow cooked with buffalo wing sauce, just add melted cheddar and some tiny buns. Don't fancy another bun? This chicken would be awesome in tacos or on nachos.
Get stuffed!
This section should be called shoving cheese and other yummy things inside carbs and baking them, but I thought that title was a tad long! Essentially, you need to try this
Pepperoni Pizza Pullapart Bread
. All you need is a loaf of bread with a tough crust, cheese, pepperoni (or ham if you prefer), some seasoning and some butter. Plus whatever sauce you want to dip it into. It transforms into melty, gooey goodness. The same goes for these 
Crispy Loaded Hasselback Potato Bites
, just shove your favourite cheese into the potato, bake and add toppings!
Sweet tooth
Still got room for more ? Finish off the feast with this amazing (and amazingly easy) 
No-Bake Peanut Butter Touchdown Dip
.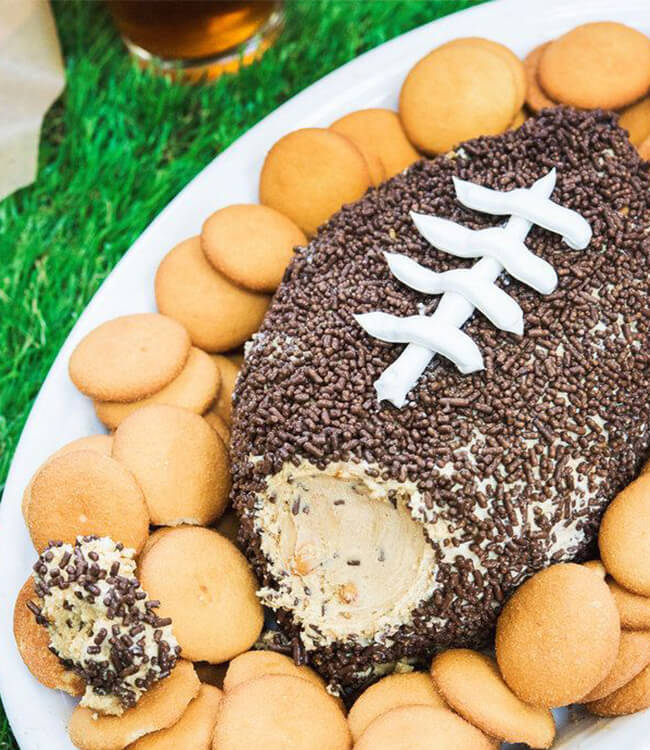 Even more from UNiDAYS
We bring the best discounts from the best brands to college and uni students, as well as exclusive videos, articles and loads of tips and advice to make your student life even better - all for free!
Join now or log in to start saving on everything from food comas and fashion to (finally) getting fitter.
Verify now to start saving on everything from food comas and fashion to (finally) getting fitter.


Got a lot to say? We're always looking for awesome guest bloggers. Get in touch with your ideas!