Free chips and drink
Enjoy free chips and a medium drink, when you order an entrée at any Schlotzsky's restaurant.
Get now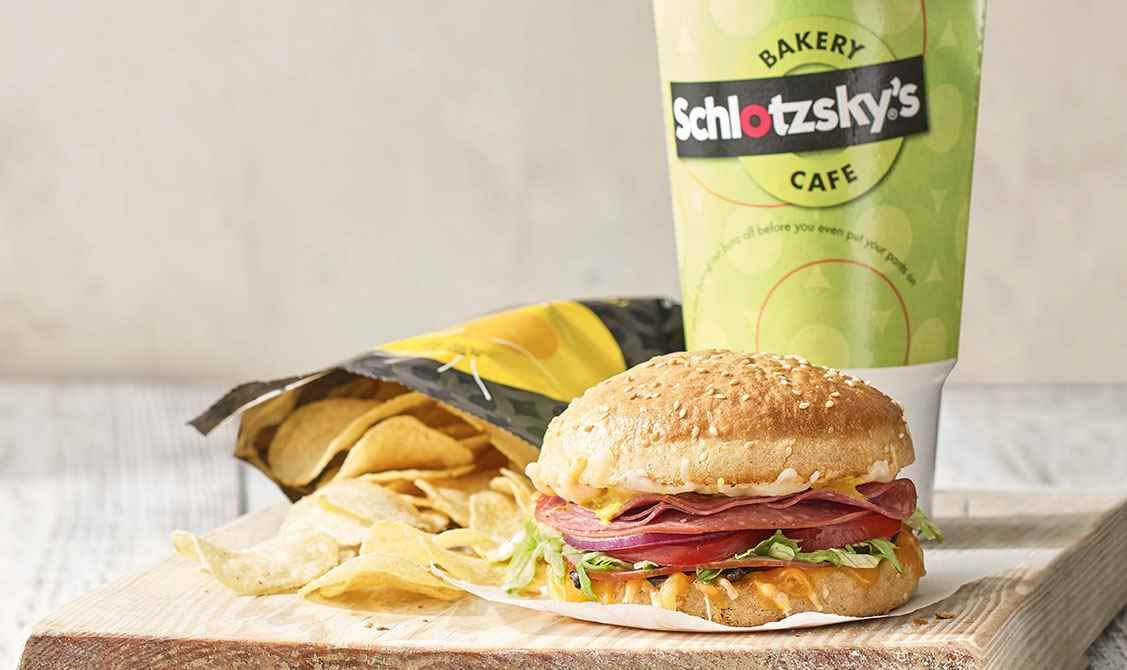 About Schlotzsky's
Schlotzsky's opened in 1971 with a small restaurant on South Congress Ave. in Austin, Texas. Back then, they served only one sandwich — The Original. A unique combination of 13 ingredients served on toasted house-made sourdough bread. The Original, a sandwich as unique as the Schlotzsky's name, is still served to this day, over 45 years later. They've now spanned across 35 states, serving up toasted sandwiches, artisan flatbreads, specialty pizzas, freshly tossed salads, gourmet soups and more. Stop by and see them for something that'll make your taste buds sing.