Alright students, it's crunch time. No more excuses. You need to get cracking on that essay before you're 3 coffees in on a Sunday night weeping your regrets away into a bag of chips screaming "WHY ME!?" as you try to find a synonym for 'therefore' to bulk out the word count.
Mood:
Here are 5 Chrome extensions you need to help you finish your paper in a breeze. If you're not using Google Chrome as your main browser, you need to re-evaluate your life choices.
1. Grammarly
Even if the fake actor portrayals on those YouTube ads piss you off, Grammarly is an excellent tool to use while you're writing important essays or reports as it checks your grammar and spelling as you go. It also works on socials so it can help you maintain your keyboard warrior status. Your institution might be able to score you a Premium account for free which can check things like plagiarism and more. Check if you can get the premo version here.
2. The Great Suspender
If you need to do a sh*t load of research and your poor laptop can't handle the 50 million tabs you have open, this one's for you. The Great Suspender automatically suspends any inactive tabs on your browser until the next time you need it so it decreases the risk of your comp crashing due to tab fatigue.
3. Clipboard History 2
Ever copied an interesting quote you plan on using for your essay and then forget to paste it before you copied something else on top of it? Clipboard History 2 copies all clipboard copies into a convenient tab so you can refer back to it when you need.
4. Block Site / StayFocusd
Alright, this one requires a little self-control so it may not be for you Snoozers out there.
Block site / StayFocusd restricts the websites you can visit in a period of time that you set. You can block YouTube until you're ready for a lil' well deserved (or not) break that's perfectly timed so you can still maintain some sort of sanity by the end of your essay.
5. Google Scholar button
We all know the feeling of dread when you read that you need a minimum number of academic references to get a passing grade. Google Scholar Button can help with that. It can help you find full academic texts on the web or in your institution's library, automatically transfer your web search into Google Scholar and best yet, quickly format references into a citation style of your choice (yup, absolute gold).
So go ahead and install these Chrome extensions so you can smash that paper and continue livin' your best life.
Good luck!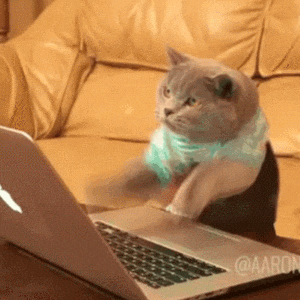 Even more from UNiDAYS
We bring the best discounts from the best brands to college and uni students, as well as exclusive videos, articles and loads of tips and advice to make your student life even better - all for free!
Join now or log in to start saving on everything from food comas and fashion to (finally) getting fitter.
Verify now to start saving on everything from food comas and fashion to (finally) getting fitter.


Got a lot to say? We're always looking for awesome guest bloggers. Get in touch with your ideas!